29 Apr 2021
EPISODE 1 - UN-SUNG HEROES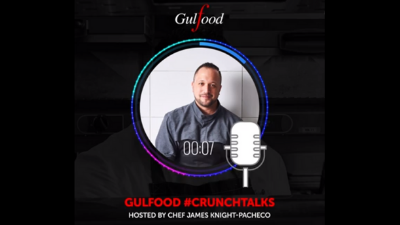 TUNE IN ON:
Chef JKP Website Spotify Rss Feed
A very warm welcome to Series 3 of the Chef JKP Podcast!
Award winning authors, chef's, journalists, and so much more, this season as always is filled with inspirational stories, education, and of-course a lot of laughs.
For this episode, I wanted to highlight the un-sung heroes of kitchens, whether in a café, hotel or restaurant, who are they? The guys washing the dishes, you may know them as the kitchen porters, or the stewards, in truth we couldn't run the place the without these legends! Do they get any glory? No, but they certainly deserve it, as the have the hardest job in the kitchen.
All of us have met, that one person, in the kitchen, whether at home or work, who just loves to get their hands dirty, and smash out the washing up!
But when you get into the professional world of hospitality, these so called pot washers, become like a mafia, and if you want something to be done, you need to pay, either with a plate of food or a drink, if not, good luck!
They are the team who do all of the work that you don't want to, they do their job in the shadows, so this one goes out to all of the un-sung heroes of the kitchen, I salute you!
Thank you all, it's going to be another incredible season.!
Tune in: