13 May 2021
EPISODE 3 - A TO ZAATAR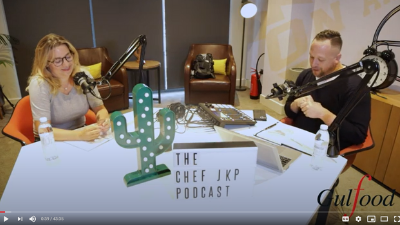 TUNE IN ON:
YouTube Chef JKP Website Spotify Rss Feed
Courtney has dined all over the world, but if she is going to dine in any new city, it comes down to three things; word of mouth, is it worth the money? And would she return? Ultimately, this is what her readers want to know.
Some Chefs could even argue the point of what qualifications, or technical background does someone like Courtney have to judge their food? The answer is simple, she has an incredibly educated palate, dines out at least 3 times a week, and she has a completely different point of view, which is from the diner's perspective, the people who ultimately pay the bills.
Without a doubt, Courtney certainly knows and understands what it takes to be at the very top of the restaurant game, at the same time she articulates food to a level that we all want to read about. If you haven't already make sure to subscribe to her incredible blog, the link is https://atozaatar.com
Tune in: