20 May 2021
EPISODE 4 - SAROOD HOSPITALITY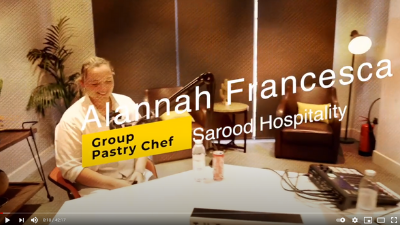 TUNE IN ON:
YouTube Chef JKP Website Spotify Rss Feed
Alannah fell into hospitality completely by accident.
The dream was to become a graphic designer, however after realising that it meant sitting behind a desk, it was a that point the decision was made to go into culinary school, the journey began at the tender age of 16!
The College was in Luton, UK, Alannah was shown the A-Z of what it was like to be in this world. In terms of her pastry life, again totally by chance, her presumption was that pastry chefs are not real chefs!
Alannah doesn't know when to stop, knowing her, she will end up being the head of food evolution for NASA or Tesla, developing recipes for intergalactic travel!
You can follow all of her escapades via Instagram-https://www.instagram.com/alannah_francesca
Alternatively you can contact her on LinkedIN - https://www.linkedin.com/in/alannah-doe
Tune in: