27 May 2021
EPISODE 5 - THE CAVIAR SPOON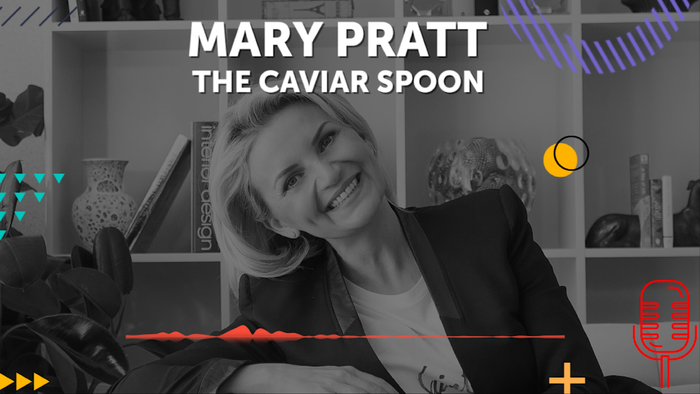 TUNE IN ON:
YouTube Chef JKP Website Spotify Rss Feed
Mary or better known to her friends as Pra, is the founder of The Caviar Spoon, a platform that ties different types of brands to collaborate!
https://www.thecaviarspoon.com
Spending over eighteen months to get set up, hasn't been an easy journey, however, is it about to launch, and let me tell you, is it going to take off in a big way.
Why did she decide to do it? Having spent over twenty years in the world of recruitment and headhunting, the way it came about, was after doing reviews within restaurants and hotels, there seemed a big gap for any types of collaborations, experiences, and a lot of overspending within the digital market.
Essentially, it is matching brands with brands, there are so many opportunities, and the platform is worldwide.
The craziest thing is that there is no-one doing it, so this is the very first of its kind.
There is plenty of very savvy advise to anyone who wants to go into collaborations, explore ideas, explore brands, and essentially it is imperative that they love and protect your brand as much as their own.
Without doubt, Pra is about to launch a one-of-a-kind collaboration platform, make sure to sign up right away in the link below.
https://www.thecaviarspoon.com. You can follow the platform via Instagram - https://www.instagram.com/thecaviarspoon/
Tune in: