Hunter's Gourmet Organic White Quinoa Flour (300gm)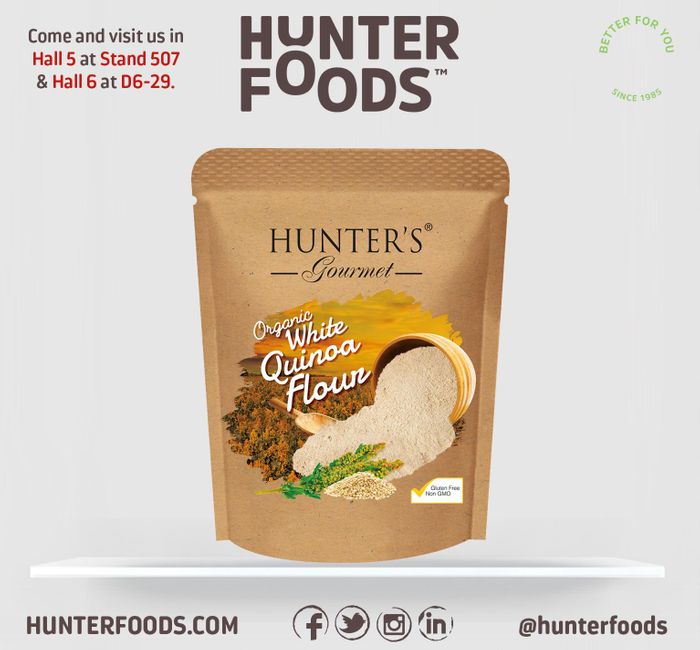 Naturally gluten-free and containing iron, B-vitamins, magnesium, phosphorus, potassium, calcium, vitamin E and fiber, quinoa is an excellent healthy source of protein and essential amino acids.
Quinoa flour is commonly used in a 15 to 20 percent blend with wheat flour in desserts, breads, biscuits, and pancakes. It is also great for baking gluten-free bread because of its protein content.