Lutosa Organic Potato products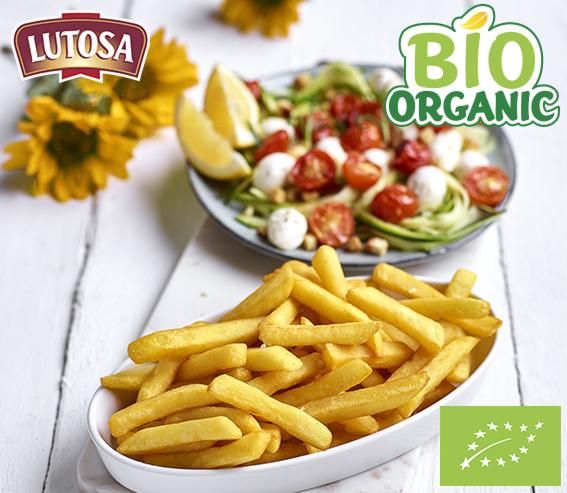 Lutosa is one of Europe's largest manufacturers of organic fries and potato specialities. The organic range is primarily made from organic Agria (or similar) potatoes grown without chemical pesticides nor fertilizers. Immediately after harvesting the potatoes are processed without additives. The fries and wedges are pre-fried in high-quality organic sunflower oil giving them that mouth-watering delicious taste. Organic flakes complete this high-quality offering.
Products from organic farming, certified by Certisys BE-BIO-01.