NOVA PEELED TOMATOES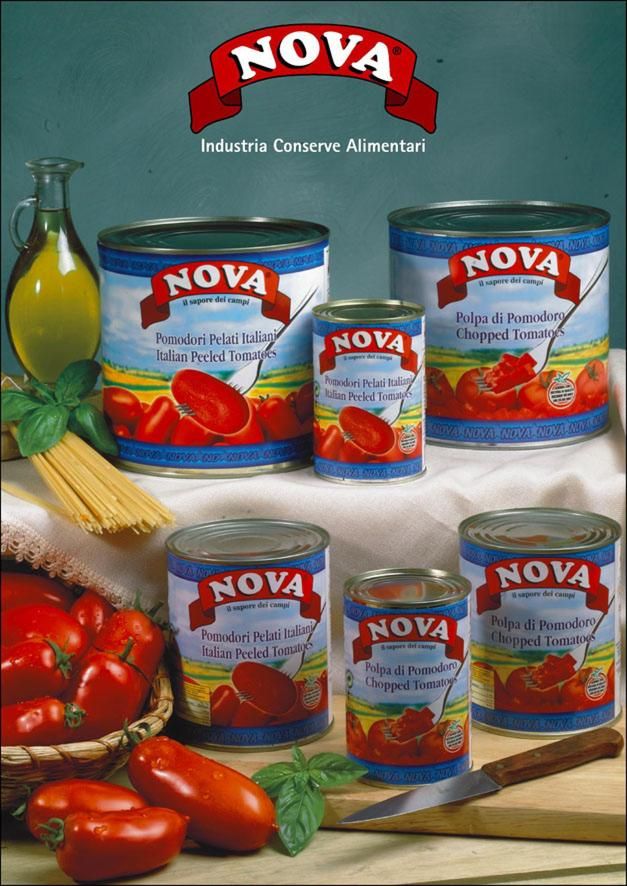 red and juicy tomatoes are rigorously collected at the right maturation point. Genuine and natural tomatoes from South of Italy. It can be used to prepare good sauces or to dress pasta, meat and fish.
Ingredients:
Peeled tomatoes and tomatoes juice.
All the ingredients don't contain OGM and Allergens.