Al Ahli General Trading Co. LLC
Hall: 8 Stand: D8-19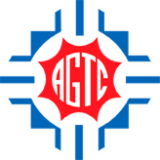 Al Ahli General Trading CO is a multi diversified general trading company founded in 1977 in the Emirate of Fujairah, and year after year the company has gained success through experience and reputation in U.A.E market. We currently have branches all throughout the emirates of UAE, backed up by professional and well-trained Sales Team. In order to cater the needs of the market, we have one of the best infrastructures in terms of warehousing, freezer storage, total logistic fleet, refrigerated vans etc, by which efficient and effective coverage is provided to satisfy the needs of our clients and guarantee the professional business language at its best. The company has established liaison offices in Austria and Germany in the interest of import from Europe. Apart from this redistribution and wholesales activity, we also have chain of supermarkets, dominating with good share of retail market in different Emirates of UAE. AGTC is engaged in the physical trading of commodities, crude oil, Diammonium Phosphate DAP, coal and emissions, and provides shipping services for the arrangement of logistics of the goods from its initial source to the locations of the buyer.
Through its implementation of numerous socially responsible activities, AGTC acts directly and in cooperation with humanitarian relief partners by providing sufficient and nutritious food to the world's most vulnerable population. Our humanitarian relief partners include: UN, Red Crescent, , King Salman humanitarian aid and relief centre. AGTC will stay the course of the UAE national values - to promote the culture of giving and extending the helping hand to those in need.
Address
P.O. Box 50376
Floor 20, Office 2001 XL Damac Tower
Business Bay
Dubai
UAE
50376
United Arab Emirates
AL RABEE basmati rice is widely acknowledged for its unique aroma and amazing taste. Al Rabee basmati rice provides high quality rice which is careffuly nurtured and cultivated to retain its natural v ...