GRANULDISK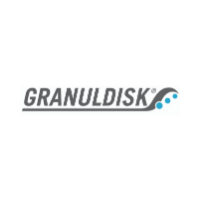 GRANULDISK offers a smart, sustainable and economical solution that eliminates manual stages. The wash system mixes PowerGranules with high-pressure water and a small amount of detergent for an efficient mechanical scrubbing effect. The blasting power, in combination with high temperatures, washes hygienically clean in a matter of minutes using in average 70% less water, energy and chemicals than any other pot washing method.
A smart, sustainable and economic solution that eliminates the need for pre-washing.
GRANULDISK pot washing machines are a Swedish innovation which have been on the international market since 1987.