La Preferida Mexican Foods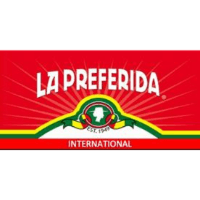 La Preferida Mexican Foods is offering 25% off on their products.
Our story begins in the 1920s, amidst the booming economy of Chicago's stockyards, steel mills, and freight yards. Henry Steinbarth, a German butcher, immigrated to the United States to open his own grocery store and butcher shop. Recognizing the growing needs of Chicago's diverse community, he opened a storefront with one simple mission: to help locals have an authentic food experience reminiscent of their tastes of home. Catering to the local European communities, our store served a variety of meats, cheeses, and baked goods.
Since 1949, we have expanded into a complete line of authentic Mexican ingredients, covering more than 250 products including beans, rice, salsa, seasonings, dried goods, and more! Generations of consumers have grown to know La Preferida as the brand they can trust.