Rudiger Feldt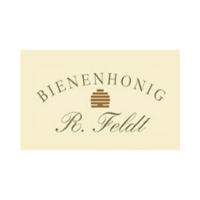 Honey in a glass of the beekeeping in Schleswig-Holstein (since 1965) and specialties from selected Tracht regions worldwide. All honeys are premium honeys, always uncut, filled as gently as possible and cool and stored in the dark. Their honeys are examined by honey laboratories, including in terms of purity and the increased demands on quality honey.
Buy any 6 jars of 500 gr of honey and get 6 other jars of 50 gr of honey. Also you will get 1 jar of Bee pollen and gift basket package for free! And free delivery to all emirates.
* Offer valid until 26 of May.