Tradeling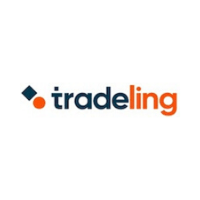 Exclusive 5% cashback for HORECA buyers on all purchases made on Tradeling.com
Tradeling is the leading business-to-business eMarketplace in MENA, currently specialised in Food and Beverage, Health & Wellness and Office Supplies categories.
Hospitality, restaurants and catering businesses are vital to the local economy. Let's kickstart your business by reducing your operating costs with this exclusive and limited offer for HORECA buyers.
Get 5% cashback offer on all purchases made on Tradeling.
Together, we are open for business!
Terms & Conditions:
Offer exclusive to buyers operating in the restaurant, hospitality and catering industry.
Offer applicable to all products listed on Tradeling across categories including: Food & Beverage, Office Supplies and Health & Wellness.
Minimum order value for delivery is determined by the seller.