08 Sep 2022
Why addressing methane from meat is the fastest way to reverse climate change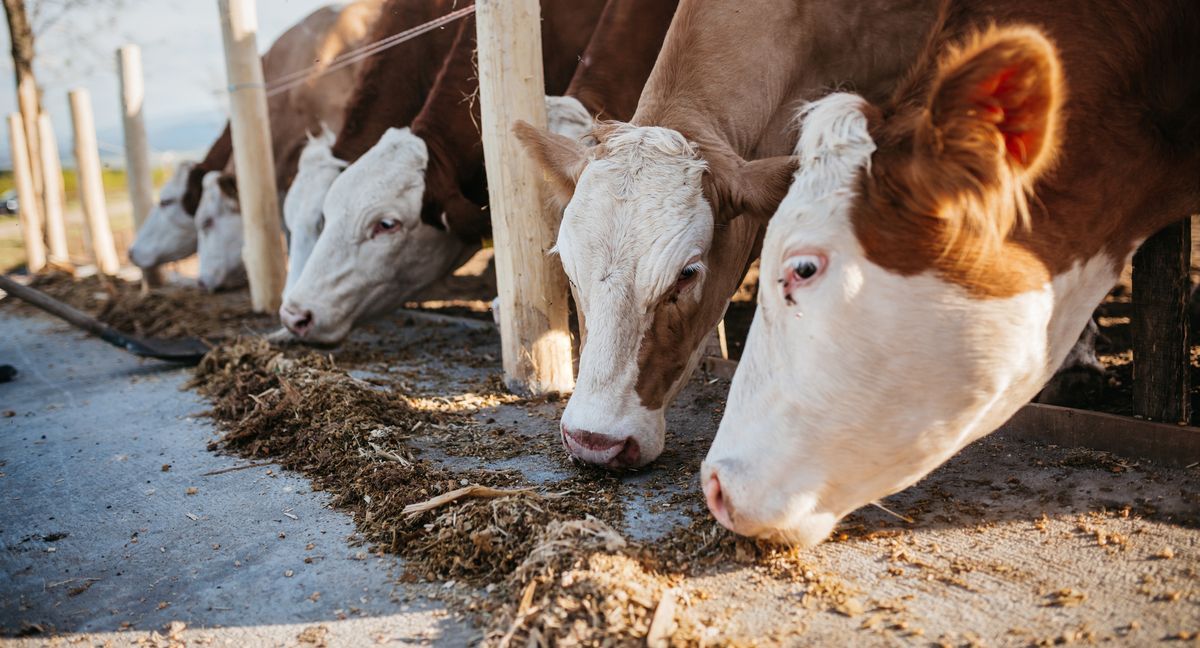 The following is a guest post from Didier Toubia, co-founder and CEO of Aleph Farms, and Karen Hooper, policy lead, Tony Blair Institute for Global Change.
The United Nations Climate Change Conference (COP26) last November called on world changemakers to secure global net zero greenhouse emissions by 2050. Within one week of the summit, world leaders were declaring commitments in the billions of dollars to electrify transportation, phase out fossil fuels and incentivize clean energy technologies.
While these goals are important for the long-term reduction of carbon dioxide emissions, there is also a need for more prompt action as we are in the midst of a critical threshold decade considered "a code red for humanity." Reducing other, more potent greenhouse gases like methane would have a more immediate impact. Even though methane represents a smaller share of total greenhouse gas emissions, over a 20-year period, its potency ratio rises up to 86 times the warming power of carbon dioxide. This means that reducing one base point for methane is equivalent to reducing 86 base points of carbon for the period.
Additionally, while carbon dioxide remains in the atmosphere for hundreds of years, methane breaks down quickly. Thus, reducing emissions now will lead to an overall reduction of the greenhouse gases stockpiled in the atmosphere within our critical 10- to 20-year horizon. Instead of riding more slowly in the wrong direction, quickly reducing methane allows us to change direction.
The Global Methane Pledge signed at COP26 calls on world leaders to commit their countries to voluntarily reduce global methane emissions by at least 30% by 2030, a great step in the right direction. Signatories have stated that in order to achieve these targets, they will focus on reducing fossil fuel leaks and curbing the use of landfills, both well-known culprits of methane emissions generally considered "easy" and cost-effective targets. Yet, according to the International Energy Agency, the largest source of human-led methane emissions is agriculture.
Unfortunately, proposed solutions to the global agricultural system's impacts on greenhouse gas emissions were left out of the climate negotiations. Meanwhile, the world's food systems produce over 30% of total global greenhouse gas emissions and 53% of the global methane emissions — and the demand for food is only increasing. Data suggests that even if all fossil fuel emissions were immediately halted, emissions from the global food system alone would still prevent achieving the Paris Agreement's 1.5 degree Celsius target.
Meat's role in reducing methane emissions
Meat consumption alone is directly and indirectly responsible today for more than 40% of global methane emissions. Meanwhile, demand is predicted to increase over 70% by 2050. To rapidly alter the direction of climate change, we need to innovate the meat sector on two levels: investing in incremental innovation to reduce emissions within conventional animal farming systems, as well as transformational innovation via climate-neutral alternative meat production methods.
An expeditious reduction of methane emissions in the meat sector must focus on two leading sources — enteric fermentation, or burps from cattle — and manure management. The Greener Cattle Initiative (GCI) was announced at the COP26 by the US Foundation for Food & Agriculture Research (FFAR) and the Innovation Center for US Dairy in an effort to reduce methane emissions within existing farming systems. The program provides millions of dollars in funding for research on reduction methodologies, monitoring systems, feed ingredients or state-of-the-art technologies to lower enteric methane emissions in the livestock industry. For example, Australian researchers have found that replacing 3% of a cow's diet with a specific seaweed resulted in up to an 80% decrease in methane emissions.
Other innovations in livestock breeding and manure management have similarly shown positive results in reducing methane emissions. However, modeling suggests that even widespread adoption of new techniques would still not have enough of an impact to stay on the 1.5 degree pathway. Thus, this approach is an important yet only partial solution.