14 Aug 2022
Asia's New Food Frontier: The Rise of Edible Tech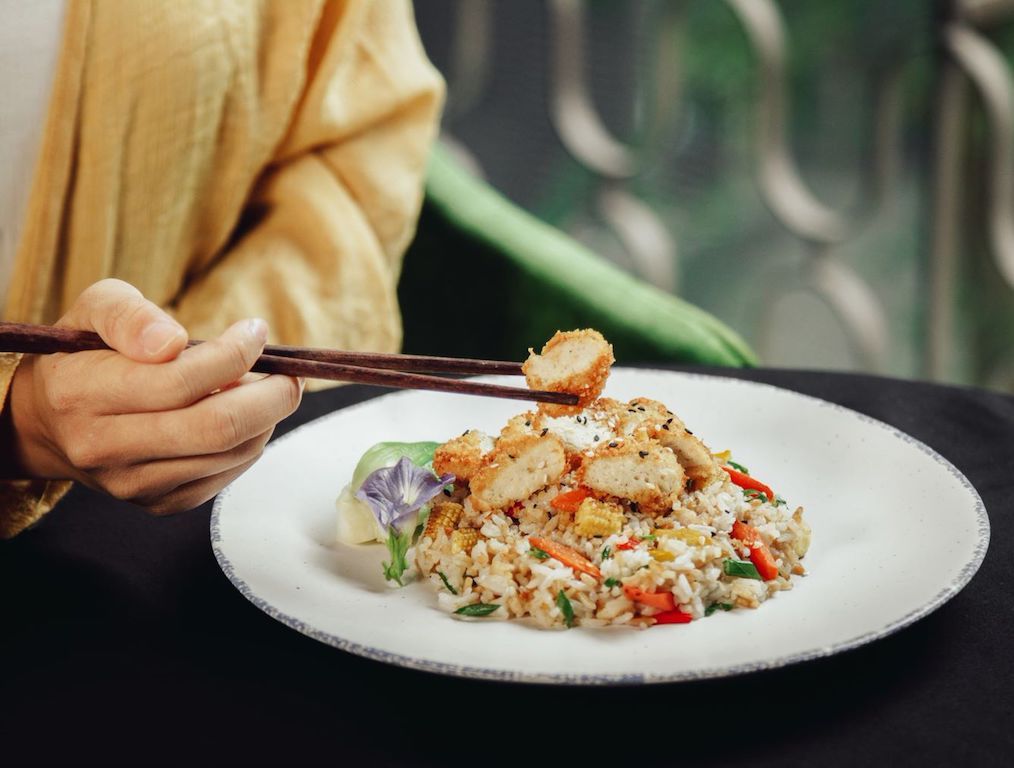 Every Thursday night, at an invitation-only event in an upscale Singapore hotel, a small group enjoys a four-course dinner while watching videos about an unfolding environmental crisis. Menus in the dimly lit room at the JW Marriott are designed to highlight the environmentally destructive impact of industrial cropping and livestock breeding. Corn is served three ways to evoke deforestation, while a dashi broth is poured over colourful vegetables and seaweed to represent rising sea levels. Then comes the main dish: chicken nuggets, served with maple waffles and a Chinese-style bao bun. Guests put down their wine glasses, slice the meat carefully into bite-sized pieces and linger on the taste. The ceremony is a sign that the nuggets are far more than standard fast-food fare: no chicken died to make them. They were created from stem cells, made by a US start-up and, so far, available only in Singapore.
Silicon Valley foodtech unicorn Eat Just is selling its meat in the world's only nation to have approved the commercialisation of lab-cultivated chicken. The Marriott meal is an early taste of a food technology revolution whose advocates say could feed Asia's fast-growing population, curb damage to the planet and eventually cost less than traditional meat.
"We could theoretically grow anything that might come from plants or animals, from cells instead," Isha Datar, executive director of cellular agriculture research institute New Harvest, said in a talk. Food inflation in Asia, where more than 1.1bn people lacked access to adequate food last year, is hovering near its all-time high and not expected to ease any time soon. The region's population is projected to increase by 700mn in the next three decades. Widening income gaps, supply chain disruptions and extreme climate conditions are causing price surges and accelerating a food security crisis long in the making.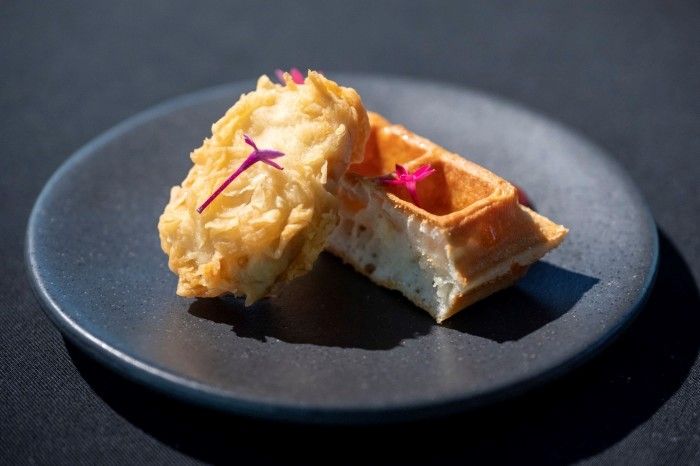 A nugget made from Eat Just's lab-grown chicken is served with a waffle at the JW Marriott Singapore. © Weixiang Lim

Asia is home to ideas still in early stages of research but potentially transformative in feeding more people, with fewer resources, in the decades to come. Innovations such as lab-grown meat and 3D-printed food are at the forefront of efforts to rethink how, and what, we can feed the region's next billion.