07 Sep 2022
What does falling in love taste like? NotCo is using AI to figure it out.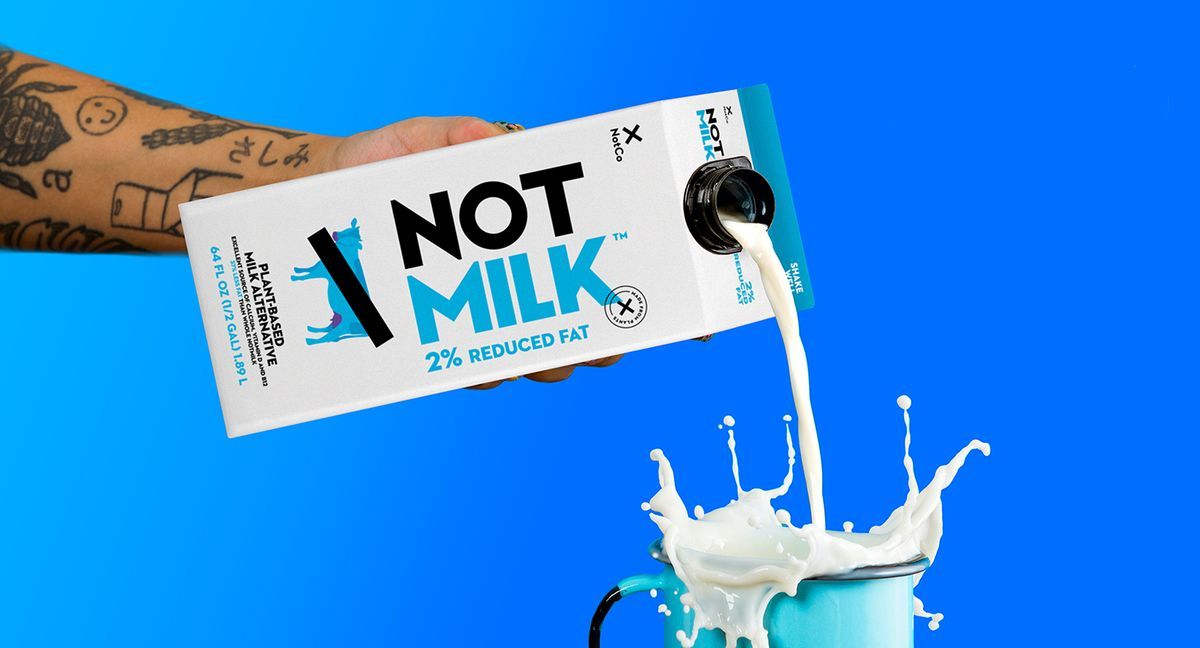 Today, Chilean food tech company NotCo is selling plant-based milk made with pineapple and cabbage juices, plant-based burgers that contain bamboo fibers, and a new chicken product formulated with corn flour and strawberry extract.
But in the future, said co-founder and chief technology officer Karim Pichara, NotCo could be selling food that tastes like falling in love or the carefree experience of childhood. Pichara, a creator of the company's powerful Giuseppe AI technology that finds ingredient and function matches between traditional animal-derived products and items in the plant kingdom, said new patents are bringing new capabilities to the system.
Giuseppe can also make sense of words written in English — a capability known as natural language processing — meaning that the system can be taught to understand how people describe falling in love, Pichara said.
"After understanding the meaning of falling in love, he would be able to understand, around the flavor jargon, what are the words that would better connect with that feeling," he said, referring to the system using male pronouns. "And later, what are the molecules that are better related to those descriptions — so Giuseppe can come up with a flavor formula for that, that brings you those memories."
Pichara stressed that this is not something NotCo can do now, but it's on the horizon. With the company's patents and constant improvements and refinements to Giuseppe and its R&D capabilities, NotCo is becoming able to rapidly redesign any animal-derived product quickly and efficiently. And eventually, NotCo hopes to create plant-based products that are unlike any made with animal-derived ingredients, using technology to make unique items and flavors.
The company just added three new patents to the eight it already had around its AI system. Two of the patents are for ways for Giuseppe to pull new knowledge out of food data in relation to scent, Pichara said. The third translates that information into something more easily understood by flavor houses and directly connects NotCo to those companies, he said.
Adding a scent dimension to product formulations is important. After all, scent plays a large role in taste, and has been relied upon by some companies to supply the entire sensation of flavor. Scents can attract a consumer to a product — or make them want to try something else, Pichara said. And through the product manufacturing process, natural scents are often lost, he said.
Pichara said the importance of scent isn't just for products like meat analogs that are associated with definitive smells. It's also important to some of the products NotCo makes that don't necessarily have distinctive smells, like NotMilk and its Latin American NotMayo, he said.