12 Apr 2020
Confectionery and snacks report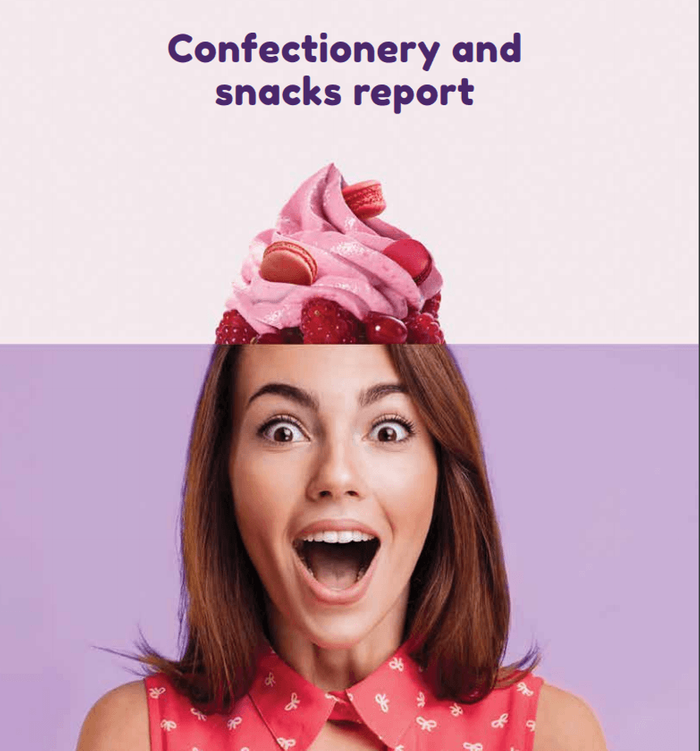 Confectionery, Snacks & Ready-to-eat reached the global market size of US$ 548.8 billion in 2018. The fastest-growing regions are Sub-Saharan Africa (3.7% CAGR 2018-2023), Asia Pacific (3.5% CAGR 2018-2023) and the Middle East & North Africa (3.3% CAGR 2018-2023).
In most developed countries, sales of Confectionery, Snacks & Ready-to-eat products are either stagnating or growing at a very slow rate. A strong contributor to this is the adoption of healthier lifestyles. The opportunity thus lies on product innovation that does not compromise on taste, while providing consumers with healthier ingredients.
Did you know?
Unique tastes and adventurous flavours help to create a whole eating experience; as a result, shelves are getting busy with Mexican flavours, spicy tastes and Asian influences that are expected to continue flourishing in the coming years.
Sales in Middle East and North Africa are led by Egypt and Saudi Arabia, the two largest markets for this category. Sweet Biscuits are widely consumed in Egypt, and double-digit growth over the 2013 to 2018 period is expected to continue.
PepsiCo and Mondelez International Inc retained neck-to-neck positions, with both accounting for 7% of global value sales of Confectionery, Snacks and Ready-to-Eat.
The Global Sweets, Snacks & Ready to Eat Landscape Whitepaper is part of the wider Gulfood Global Industry Outlook Report 2019, a comprehensive study performed by Euromonitor International. It features the Gulfood Voice of the Industry survey findings, where over 1,600 senior industry professionals discussed the industry's confidence, challenges and drivers.
Market Trends & Drivers
Competitive Landscape
Challenges & Opportunities
Confidence Index