11 Sep 2020
5 Interesting Ways To Include Amla In Your Daily Diet For Good Immunity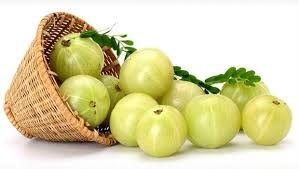 Amla is the original Indian superfood which has been around since times immemorial. The tiny green fruit offers a range of health benefits such as improved immunity, smooth digestion and good skin and hair. A single serving of Amla can make for up to 46% of the daily dose of Vitamin C, which is a nutrient well-known to boost immunity. Science and Ayurveda both acknowledge that the benefits of eating Amla are manifold, yet, somehow we fail to include it in our diet due to a variety of reasons.
While some complain of the pungent and sour taste of Amla, others fail to think of recipes and ideas which could use it effectively. With these easy tips and tricks, Amlawill smoothly ease itself into your daily diet.
Here Are 5 Interesting Ways To Include Amla In Your Daily Diet:
1. Salads
Ditch the lemon in your salad dressing, and opt for a squirt of Amla juice instead! The taste will remain largely unaffected and your fruit or vegetable salad will get an additional boost of good health and immunity too.
2. Tadka
Amla can be boiled in salt water to reduce the sour and pungent taste. After this, you can simply include chopped pieces of the boiled Amla in your everyday tadkas. The difference will be minimal but the nutritive content of the dish will automatically go up.
Read the full article here: https://food.ndtv.com/food-drinks/5-interesting-ways-to-include-amla-in-your-daily-diet-for-good-immunity-2293968