16 Feb 2020
Agile to evolving market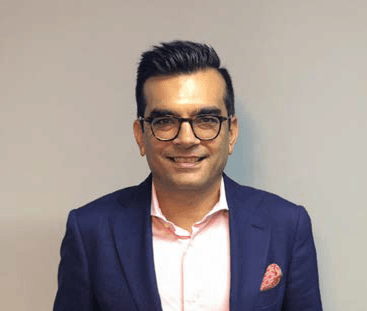 Truebell spotlights 1,000 products and pursues sustainability goals
Truebell is demonstrating it is in step with the times by promoting its sustainable operations and a new expansive range of eco-friendly, sustainable products during Gulfood 2020.

A leading GCC importer of fast-moving consumer goods, the UAE-headquartered company is showcasing more than 1,000 products from 30-plus brands across bakery, pastry, dairy, cured and processed meats, snacks, condiments, beverages, antipasti and fresh pasta, and more. Amid various new nutritional programmes on the market today, plant-based, vegan and gluten-free diets as well as sustainable produce, are ecoming particularly prominent. Truebell aims to capitalise by expanding its offering and trialling various new lines, according to Bhushant J. Gandhi, the firm's divisional manager, Retail & Food Service.
"In line with these emerging trends, the retail and food division of our company recently launched a variety of new products including gluten-free tart shells, vegan tart shells and vegan cookies from La Rose Noire," he says.
"As well as a range of cakes and pastries from HoReCa, innovation in bakery mixes from Abel & Schafer, various protein bars and shakes and a range of yoghurt-based beverages including a fermented drink from Kefir and Olympus Dairy from Greece." Truebell is introducing several other new products at Gulfood such as Kind Lyfe vegan cookies, Château Gâteaux premium range of frozen cakes and finished poultry recipes from Good Old Butcher.
The company is working towards a fully sustainable operation and using Gulfood to promote its new streamlined distribution process. This has not only generated improved delivery accuracy of 99.97% and maximised efficiency, but created greater energy efficiency by reducing electricity and fuel use. "With no damage to products and zero
items returned, the cooling systems in delivery vehicles are now only used on the
delivery leg of journeys," says Ghandi.
Additionally, improved turnaround times at Truebell's distribution hub has resulted in less electricity used to gain access to frozen and chilled storage locations, and reduced trips for vehicles between storage locations and delivery trucks. Truebell's huge stand this year features 10 Truebell chefs preparing a wide variety of fresh samples, while chefs from participating partners such as Abel & Schafer bakery mixes, La Rose Noire innovative pastry products, Sacla pasta sauces and Giovanni Rana premium
filled fresh pasta perform live cooking demos of newly launched products.
Truebell is also introducing eco-friendly products such as Highland Springs' 100%
recycled and recyclable eco-bottles and La Rose Noire's new 100% biodegradable packaging.