16 Feb 2020
Bright lights on smart farming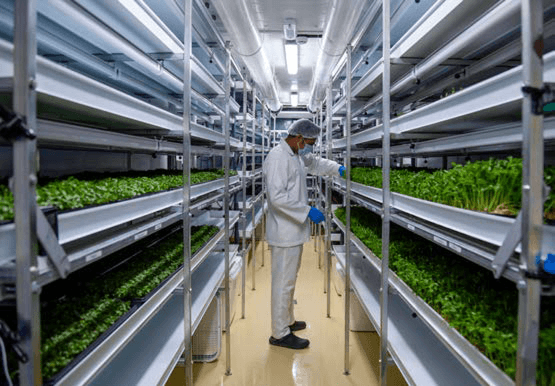 Addressing the nation's future needs with world-first projects
Madar Farms is another innovative homegrown operation seeking to drive UAE food security.The Agtech company will have its own space at The Retreat where it will tell visitors how it is providing a holistic approach to sustainability. Co-founder and CEO Abdulaziz AlMulla will also deliver a speech during Madar's Gulfood 2020 tenure when on Wednesday he addresses delegates on the topic - 'Tech to the rescue:

Food and water security in the Gulf. With head offices in Dubai and a research and development centre in Abu Dhabi, Madar Farms offers products and services that help drive responsible sourcing, environmental stewardship, and social impact.
It recently created headlines when it announced the world's first commercial-scale indoor tomato farm. Using only LED lights it will grow the crops, plus microgreens, at a 5,000SqM facility currently under construction at Khalifa Industrial Zone Abu Dhabi.
Madar Farms also operates the Sustainable Futures programme; a hands-on, localised, easyto- integrate sustainability curriculum that uses food to explore a wide range of topics across the sustainability agenda. This school programme is designed to empower the next generation with awareness, knowledge, skills, and behaviours to
create a sustainable future for all.
"Gulfood has established itself as one of the key events on the UAE calendar," says AlMulla. "Taking part will enable us to engage and interact with hundreds of visitors and show how we are utilising AgTech to help tackle water and food security challenges in the region."
"As the population in the UAE continues to grow and there's more focus on sustainability, the new farm will help to meet this increasing demand and give UAE consumers more options to enjoy the best quality fresh locally-grown produce."