23 Jun 2020
Burj Khalifa's sky-high Atmosphere restaurant to reopen in July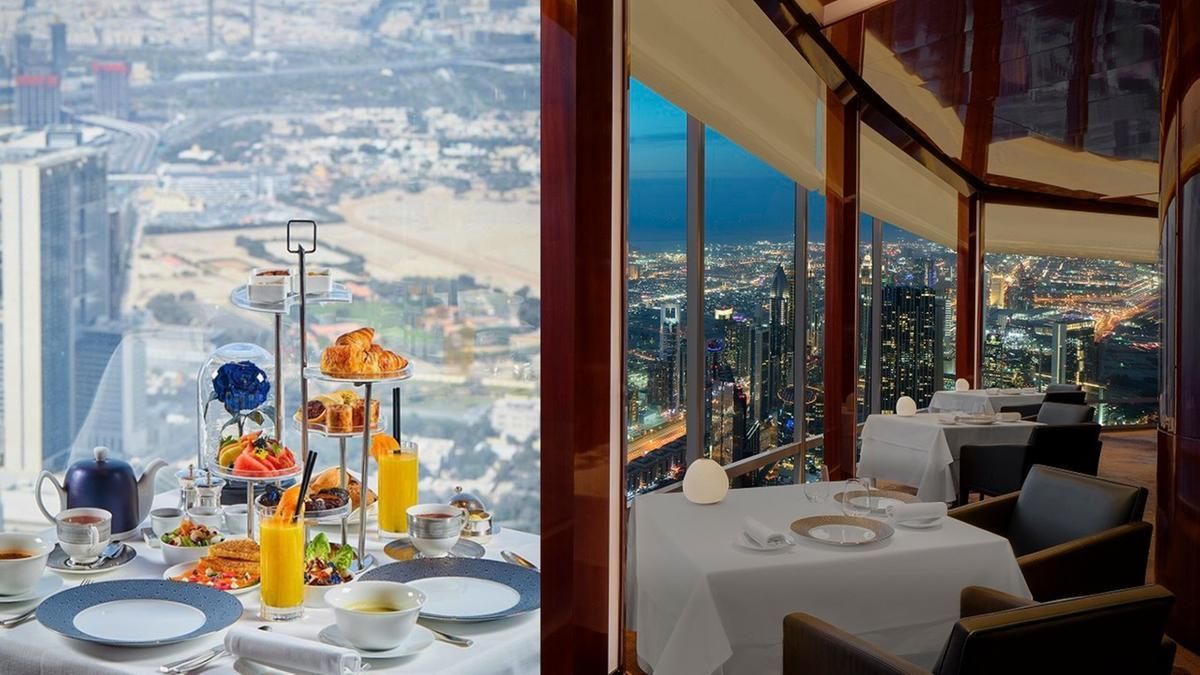 Atmosphere in the Burj Khalifa will reopen on Thursday a representative from the restaurant told The National.
Bookings can now be made at the Dubai restaurant on the 122nd floor of the Burj Khalifa, the world's tallest building (opt for a window table if you can, but expect a higher minimum spend).
The restaurant and lounge has been closed for around three months, and is reopening for all of its services. These are breakfast, lunch, afternoon tea and dinner.
The only change is that the closing time is now 10pm.
Visiting the restaurant is a good alternative to paying for the observation deck of the tower. At reopening, the full afternoon tea (one main course, sandwiches, pastries, tea, coffee and two glasses of bubbly) costs Dh503 with a window table.
The minimum spend for a window table at dinner is Dh500 per person, or it's Dh300 per person for a non-window table. A five-course set menu for dinner costs Dh550.