22 Oct 2020
Championing ethical and sustainable values in hospitality beyond COVID-19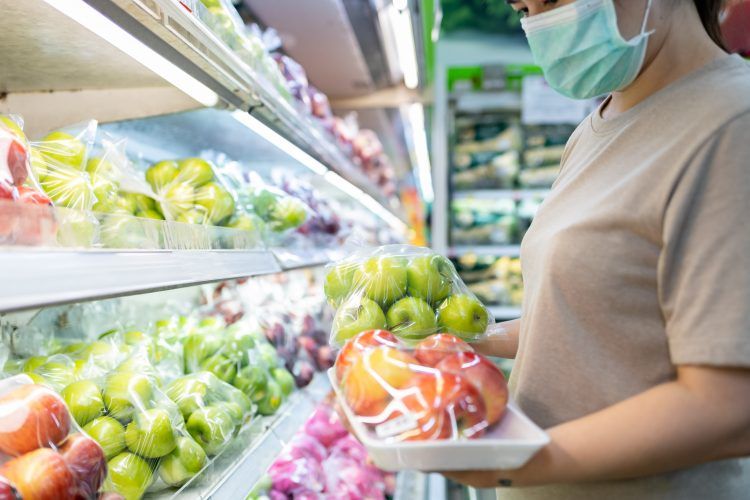 Food businesses must continue to support fundamental ethical principles around planetary health and environmental welfare as they recover from the economic impact of the pandemic, writes Jon Davies, Managing Director of Levy UK + Ireland.
Following a challenging few months in the events hospitality sector, an operational return is beginning to feel as if it cannot come soon enough for venues. While the road to reopening is long, with operators only doing so once it is safe, the hope is that some events may return in a limited capacity early in the new year.
As we push towards recovery, it is important that we do not lose sight of the values that underpin our organisations and drive our operational success in the excitement of reopening. Pre-crisis, our sector was undoubtedly strong – not just in terms of economic performance and growth, but also in terms of clarity around a range of core values from personal and planetary health, to ethical and environmental welfare, as well as broader food safety and sustainability issues. The pandemic is our immediate crisis, and one eye will understandably be on the short-term return. But businesses in this space must remain mindful of the longer-term path ahead and focused on where collectively, as an industry, we would like to see ourselves in future.
Supplying sustainability
Ethical and sustainable principles are both valuable and viable causes for food businesses to uphold. We recognise Levy's responsibility to continue reducing our carbon impact. By decreasing food waste, lowering reliance on animal protein across menus, promoting plant-forward diets and championing British seasonal produce, we believe we have a clear vision on how best to achieve that goal.
An important first step here for any food business is to reassess both the manufacturing and supply chains that deliver produce, and the kitchens and central production units (CPU) that prepare and deploy food items – all with a view to building a more cohesive food strategy that underpins the whole business.
By taking a greater stake in food production, providers can ensure they are building menus around products that adhere to a sustained set of ethical principles – such as those outlined above. For those of us serving multiple venues, the logistics of delivering a more streamlined and consolidated range of products across our estate would bring both a cost-saving benefit and also increase the ability to leverage our supply chain for good. Working more closely with manufacturers and suppliers means that firms can help to drive up food safety and welfare standards, while ensuring a fair price point for everyone.
Promoting positive habits
Within venues, it is also important to encourage positive behaviours that are driven by the broader commitment to ethical values. Habits have undoubtedly shifted towards a greater awareness of how we eat and engage with food during this crisis, although these could quickly move in the another direction post-pandemic if operators are not careful.
Misconceptions among operators and guests may also risk driving unsustainable practices, such as an increased reliance on single-use plastics that some deem to be a 'safer' option. While understandable in the short term, we cannot let a disposable culture reassert itself as a new long-term normal. Takeaway-style service is not the only way to deliver a safe and hygienic experience; moreover, customers do not want to compromise on the quality or excitement, and will not part with their hard-earned cash for an experience that is perceived to be overly sterile.
Read the full article here: https://www.newfoodmagazine.com/article/122135/ethical-and-sustainable/