17 Feb 2020
Cooking elite ready to excel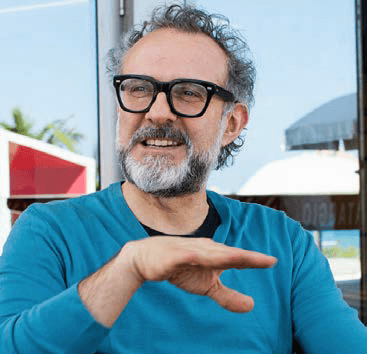 We check out what's in store for food fans as the chefs make a meal of it
Pots and pans and maybe even unexpected kitchen tech is put to work in style again today as Tastes of the World ushers in another packed schedule.

Having lined up a roster of top class chefs for the silver anniversary edition, Gulfood visitors in Za'abeel Plaza get to see true professionals up close and personal.

And with no shortage of ingredients across DWTC this week expect your senses to be in for a feast. Among the inspiring highlights is Chef Bernardo Paladini's, who delivers his "New vision in fine dining cuisine". Head chef at Torno Subito by Chef Massimo
Bottura, he showcases some extraordinarydishes made with ordinary ingredients, and goes on a culinary journey imagined 25 years down the road.
Chef Massimo himself makes an appearance later as the triple Michelin star holder talks about feeding people "with emotion" under the title "Re-thinking Food For The Soul".
Spain's Chef Elena Arzak - one of few female chefs to hold three Michelin stars - is on stage to showcase her new vision in fine dining with distinct identity, "basque, research-based and contemporary".

Two more Michelin stars follow courtesy of compatriot Chef Paco Perez, bringing "all
the emotions of Mediterranean cuisine" to demonstrate how to cook the extraordinary by respecting ingredients, and subtracting instead of adding unnecessary elements.

Described as the "Queen of the Arabian kitchen", Chef Manal Alalem an Egyptian professional and TV chef, - shows the versatility of tools and ingredients to deliver sustainable fine dining.