15 May 2020
Dont write off emerging brands amid Big Foods Covid-19 bounce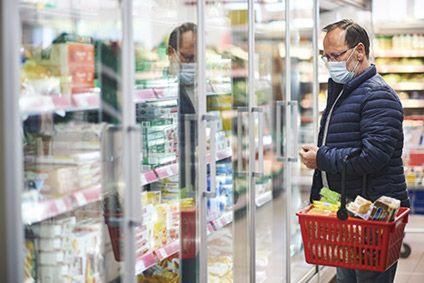 Many of Big Food's legacy brands are having their day in the sun in the US, boosted by pantry-loading. just-food's US columnist Victor Martino believes challenger brands can still – and will – compete.
Legacy CPG brands, particularly those brands with products that lend themselves well to home-pantry stockpiling and frozen foods, have been enjoying renewed sales growth in this time of Covid-19.
In the first couple months of the coronavirus pandemic, consumers pantry-loaded food, toilet paper, household cleaning items, personal care products and other essentials for prolonged stays at home. They also began filling up bigger shopping baskets at stores and ordering larger than normal quantities of consumer packaged goods from Amazon, Walmart and other online retailers. This behaviour, as I described in my column last month, is the first two of the four stages of change the industry will experience in the wake of Covid-19.
What's driving renewed interest in legacy brands?
The shelter-in-place rules enacted by most state governments in the US, along with the near-decimation of the foodservice sector, have provided many legacy brands with double-digit sales increases, including for some brands unheard-of growth of 50%-plus in March and April.
Big national brands have seen sales go up by 12% year-over-year in the four-week period ended 3 May, according to IRI. To put that in perspective, these same legacy brands have had miniscule annual sales growth of about 2% for many years now.
There are a number of reasons for the outsized sales growth for legacy brands. The most basic is, unlike emerging small brands, which have been stealing share from big national brands for well over a decade, legacy brands have 100% national retail distribution. In contrast, emerging brands tend in most cases to have less than national retail distribution. In other words, availability and ubiquity matter.
But there's more to the surge in legacy brand sales than mere logistics. Consumer psychology also has come into play. In times of uncertainty and stress – and there's plenty of both right now – people tend to return to the familiar; comfort foods, for example, and the brands they grew up with in calmer and happier times. Legacy brands fill this emotional need and have been playing a role in helping us to create a sense of normalcy in these far from normal times.
Read the full article here: https://www.just-food.com/comment/dont-write-off-emerging-brands-amid-big-foods-covid-19-bounce_id143683.aspx