03 Jan 2021
Dubai spolights investment opportunities in technology and agribusiness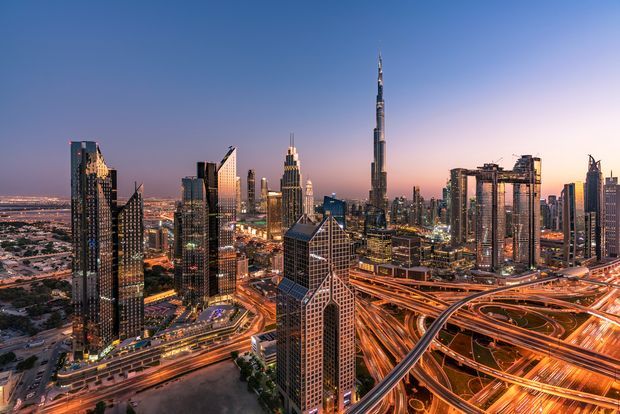 Dubai FDI has called on potential investors from France and Switzerland to explore opportunities in the emirate's food and agribusiness, and technology sectors
The Dubai Investment Development Agency (Dubai FDI), an agency of Dubai Economy, has recently called on potential investors and partners from France and Switzerland to explore opportunities in the emirate's food and agribusiness, and technology sectors.
In line with Dubai FDI's engagement strategy for 2020, the government entity hosted two webinars aimed at providing a platform for stakeholders to explore foreign direct investment (FDI) opportunities in Dubai.
Ibrahim Ahli, Director, Investment Promotion Division, Dubai FDI, said, "Europe and the UAE have a strong bilateral partnership forged on trade, cultural and social exchange. Both the food and agribusiness as well asthe technology sectors are strategically important for Dubai and present enormous opportunities for businesses and entrepreneurs from Europe."
The investor outreach, organised in partnership with multi-services platform M-HQ, kicked off with the food and agriculture sector in focus with investors from France, and was followed by the webinar on the technology sector with investors from Switzerland.
The UAE is France's second largest trade partner in the region. Non-oil trade between the two countries was valued at AED 27.62 billion in 2019. The UAE is also among the top importers of French products in the food and beverage category, with demand for French F&B products increasing by 50% over the 10 years up to 2019. French cream, cheese and butter continue be favourites in the UAE, with imports of these products totaling more than 7,500 tonnes in 2018.
The UAE's non-oil trade with Switzerland has surpassed AED 516 billion over the 10 years from 2010 to 2019. The non-oil trade of AED 65.23 billion with Switzerland in 2019 was an increase of 16.5% over the previous year and also positioned Switzerland as the UAE's fifth-largest trade partner.
Read the full article here