12 Oct 2020
Dubai's non-oil external trade reaches Dh551bn in first six months of 2020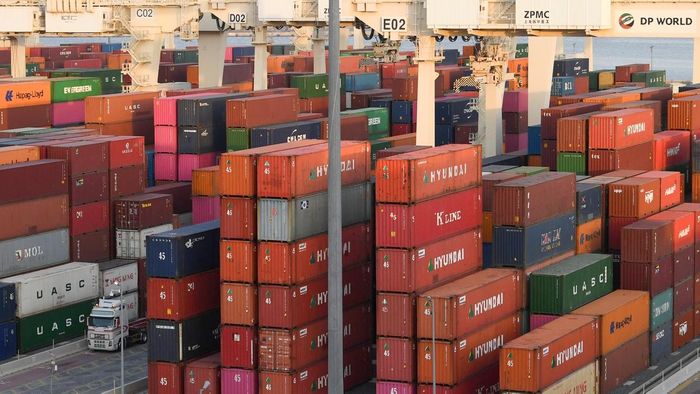 Dubai recorded Dh551 billion ($150bn) in non-oil external trade in the first six months of 2020, signaling a resurgence in trading activity during the second quarter.
May and June saw "considerable growth", compared with April of this year when widespread movement restrictions that were enforced to contain the pandemic disrupted global trade, the Dubai Media Office said in a statement on Monday.
External trade jumped 17.2 per cent in May from April to reach Dh75 million and grew 20 per cent to reach Dh90 million in June.
The emirate's ability to minimise the impact of the pandemic on its trading sector reflects "its exceptional logistics infrastructure", which enabled it to maintain uninterrupted trade flows, the media office said.
"External trade is one of the key pillars of our economy … [and the] sector has shown a high level of preparedness in dealing with the crisis," Sultan bin Sulayem, DP World Group chief executive and chairman of Ports, Customs and Free Zone Corporation, said.
"It has provided exceptional trading facilities and services to help businesses around the world overcome the challenges of the current period."
Imports during the first half of the year accounted for Dh320bn, while exports and re-exports accounted for Dh77bn and Dh154bn respectively. A total of 44 million tonnes worth goods were traded through the emirate including 30 million tonnes of imports, 8 million tonnes of exports and 6 million tonnes of re-exports, according to the government data.
The Covid-19 crisis has severely disrupted global trade and hampered the travel and tourism sector as countries shut down their borders and limited movements to contain the virus. The pandemic has tipped the global economy into the deepest recession since the1930, but green shoots of economic and trade recovery are gradually emerging. A full rebound, however, will take longer, according to the World Trade Organisation.
The global trade body now estimates a 9.2 per cent decline in the volume of world merchandise for 2020 before it grows 7.2 per cent in 2021, as the world emerges from the pandemic.
Read the full article here: https://www.thenational.ae/business/economy/dubai-s-non-oil-external-trade-reaches-dh551bn-in-first-six-months-of-2020-1.1092417