08 Nov 2020
Ex-JRG Chef Ben Tobitt launches namesake brand, Ben's Farmhouse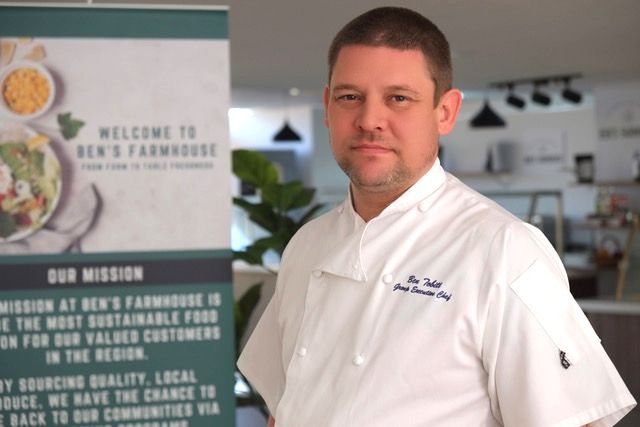 After almost a decade with Jumeirah Group, multi-award-winning Executive
Group Chef, Ben Tobitt, dove headlong into the challenge of creating his dream
business this year. Not one to shy away from the very obvious difficulties that
have come with 2020, Tobitt kept his eye on a very clear vision and went to work.
Ben's Farmhouse is a farm-to-fork concept that proves it's possible to offer
customers innovative, fresh produce, from local UAE farms. Tobitt says, "The
developments in food technology in the UAE have been incredible and we're very
excited about what's going to be achieved in the coming years."

Guided by their values of sustainability, collaboration and community, he adds,
"This isn't about "ticking the CSR boxes" in an outward declaration or "hope" for
greater impact. This is about our responsibility to take massive action that's going
to be visible to everyone. We want feedback, we want to get to know our
community, and provide healthy options that taste great. We are deeply
committed to supporting the UAE's push towards greater food security".

Drawing upon the inspiration from such a culturally diverse country, Ben's
Farmhouse embraces international flavours spanning Europe, the Far East, India
and South America.
Ben's Farmhouse offers direct food delivery to customers, corporate and event
catering, as well as being culinary wholesale specialists.