14 Oct 2020
'Food Nation Go' App Launches Bringing Delicious and Nutritious Easy Eats to the UAE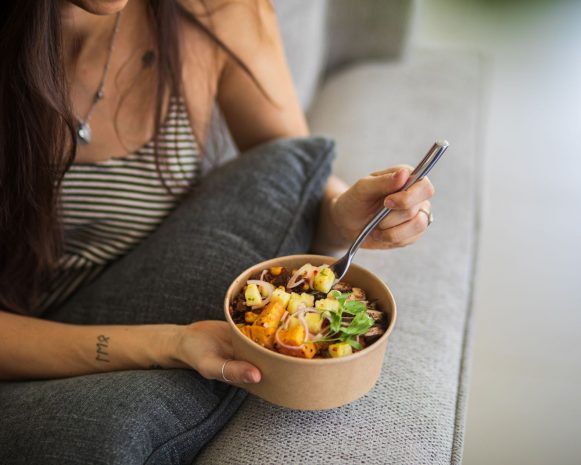 'Food Nation Go' is a totally unique meal delivery service which delivers an exciting range of nutritious restaurant-standard ready meals to your door.
Created and developed by award-winning UK Chef Magnus Mumby, whose Michelin experience, strong nutritional background and culinary creativity has resulted in a range of nutritious, delicious food options including substantial meals for one, gluten-free options, kids & vegetarian-friendly options. Order on the user-friendly app by 8pm and your meal choices will be cooked overnight and delivered to your home the next day. It's simple, no meal plans or sign-ups.
All foods are non-processed, additive free, naturally low in sugar and saturated fat and made from quality-sourced ingredients. With meals super easy to prepare – just heat and eat, healthy eating has never been so easy!
The launch of Food Nation Go comes after the success of Food Nation, a school catering company who has been serving creative, tasty and healthy meals to over 40,000 school children across the UAE for over 5 years. As a response to the global changes in meal provision as a result of recent events, Food Nation Go has taken to the road to deliver an exciting, new range of food options for both adults and children.
Committed to creating well-priced products; from on-the-go breakfasts; lively, nutritional salads; rich bakery items and balanced meal options, eating better no longer comes at a premium. The range is thoughtfully put together; offering global flavours, on-trend foods, traditional comfort meals and a kids' range that comes with satisfaction guaranteed.
The breakfast options are inspirational; however, the Five a Day Pot is worthy of a specific mention. It contains all of your five-a-day in just one pot. Choices include Beet It made with beetroot, strawberry, banana, lemon & watermelon chunks with a dash of fresh vanilla and The Golden Ticket starring carrot, banana, orange, pineapple & mango with a kick of ginger & turmeric. Other items include a Breakfast Burrito and a delicious English Muffin Florentine.
Read the full article here: https://foodbusinessgulf.com/2020/10/food-nation-go-app-launches-bringing-delicious-and-nutritious-easy-eats-to-the-uae/