24 Oct 2020
Green light for UAE sustainability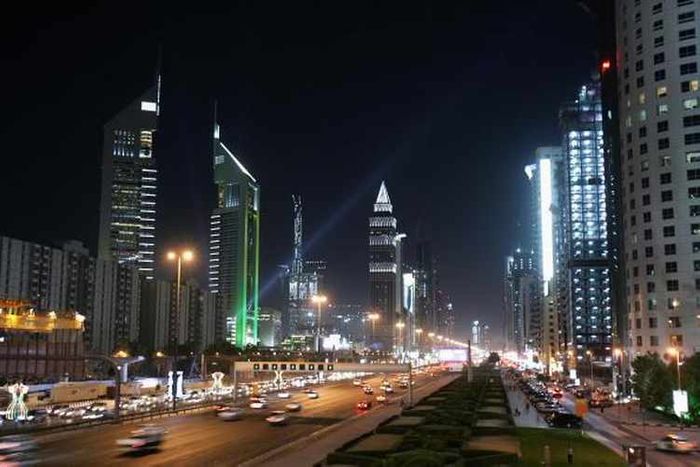 The UAE is firmly committed to become greener and sustainable, which will pave the way to nurture a healthy society with the wellness of residents being the prime focus.
The leadership is investing aggressively on building a smart and sustainable nation and with the pandemic, restoring and nurturing good health is a top priority.
"As the economy reopens in the post-pandemic new normal, there's a massive renovation wave in buildings, to adapt to changes in operating procedures and revised guidelines. Building automation, health and sustainability are top of the mind for real estate owners and operators," said Prabhu Ramachandran, CEO of Facilio.
"Given the impact of HVAC [heating, ventilation and air conditioning] systems on controlling the spread of the virus, there is an increased health and wellness focus to their operation. In turn, prioritising occupant comfort, indoor air quality, better filtration and ventilation, creates significant room for improvement in energy savings."
The Emirates Green Building Council (EmiratesGBC), an independent forum aimed at conserving the environment by strengthening and promoting green building practices, recently released the 2020 UAE Green Building Market Brief that coincided with World Green Building Week, which says the nation has 63.96 million sqm of built-up area adapted to local green building regulations or certification programmes.
The brief presents evidence-backed insights on the progress achieved by the UAE in promoting sustainable built environments.
"With a growing footprint of buildings being developed under green building regulations, the nation is progressing towards its goal of achieving net zero carbon buildings by 2050," EmiratesGBC chairman Ali Al Jassim said.
"We are committed to strengthening this by offering insights on green building best practices and knowledge sharing. With buildings and the construction sector accounting for nearly 39 per cent of energy-related emissions globally and more so in the UAE, it is important to continue to focus on deep retrofitting and net zero carbon buildings."
The report showcases the current state of sustainability in the region. It highlights the number of buildings complying to Abu Dhabi's Estidama Pearl Rating System, Dubai Green Building Regulations and Specifications and Ras Al Khaimah's Barjeel Green Building Regulations. It says there are 35.3 million sqm of total built-up area of certified projects under Estidama and 26.9 million sqm of built-up area of completed projects following Dubai's. Additionally, there are 239,200 sqm of built-up area that received permits in Ras Al Khaimah.
Retrofitting, being one of the most critical elements of sustainability, has also witnessed a lot of progress over the years. Dubai has completed 1,241 buildings and 6,658 villas under its retrofit programme established in 2013, whereas Sharjah has 18 buildings since its initiative was started two years ago. Ras Al Khaimah has executed the retrofit of 16 villas as of April 2020.
Since 2006, the uptake of international green building standards became increasingly common with the first UAE project receiving the Leadership in Energy and Environmental Design (Leed) certification, an internationally-recognised green building certification system developed by the US Green Building Council.
Recently, EmiratesGBC has witnessed that the health and well-being of building occupants has become a focal point within the green building realm, and the Covid-19 pandemic has brought even more attention to how indoor environmental quality is a major factor influencing wellness.
In all, the UAE has 386 Leed-certified projects as of April with a total built up area of 5.9 million sqm. Additionally, 4,000 sqm of built-up area in the UAE is 'Well-certified', an international performance-based system for certifying buildings based on their impact human health and well-being.
EmiratesGBC aims to support the UAE and wider region for a sustainable built environment with the help of various studies, technical trainings and programmes in order to push the boundaries of sustainability across all its stakeholders.
"Smart developers are already seeing the viability of creating greener buildings and communities, especially developers that maintain ownership [there's also a big push in this direction from hotel owners]. Just look at developments such as Sustainable City and Tilal Al Ghaf. Others will follow suit, especially given all that has happened this year," said Marwan Zeidan, real estate and healthcare segment director for the Middle East and Africa at Schneider Electric.
Read the full article here: https://www.zawya.com/uae/en/business/story/Green_light_for_UAE_sustainability-SNG_187972792/