17 Feb 2020
Healthy outlook for India Gate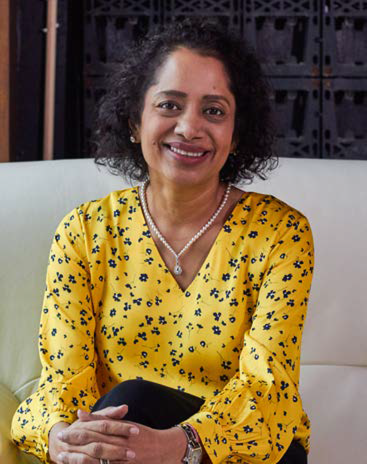 Rice producer's mission to lead the region to better diets via its flagship offerings
As the world' largest rice miller India Gate says it is reaffirming its commitment to support the UAE's healthy living goal.
Making its 12th appearance at Gulfood, the company is showcasing a wide range of healthy food products with a special focus on its flagship Sprouted Brown Rice line.

Already popular among UAE households, the product is the result of state-of-the-technology exclusively designed to develop rice that is "nutritionally enriched".
"We are delighted to be taking part in steering the region's food and beverage ecosystem towards a sustainable and prosperous future," says Priyanka Mittal, Director of parent firm KRBL Group.

"Gulfood enables us to connect directly with our customers - our interaction at the show, in turn, helps us assure the consumer of quality rice products."

Mittal says India Gate's Gulfood showcase isnot only in line with the government's objective to ensure healthy living and promote well-being for all ages, but part of its long-term strategy to mainstream the importance of vegetarianism in the region.

"Our participation and focus on sprouted brown rice underscores our commitment to
supporting the government's effort to transform and position the UAE as the healthiest country in the region, if not the world," adds Mittal. Rice remains a mainstream to UAE cuisine and KRBL is the only company offering a sprouted brown rice option. India Gate is also currently showcasing gluten-free quinoa, rich in fibre chia seeds and flax seeds, rich in omega 3 fatty acid.
India Gate says it has been at the forefront of advocating the consumption of healthier food options in the region. Part of that campaign has been to encourage UAE residents to make informed food choices and adopt responsible eating habits, which go a long way towards the UAE's quest to combat lifestyle diseases, such as diabetes and obesity.

Sprouted brown rice boasts numerous nutritional values such as high magnesium and active potassium content, which help keep heart diseases and low blood pressure at bay.

According to Dr. Dana Al Hamwi, a DHA-approved nutritionist working with India Gate, increasing numbers of people in the UAE are favoring a healthier diet. "Lifestyle chronic diseases and conditions are still a threat," says the medic.

"However, more people are now taking charge of their eating habits - sprouted brown rice, chia, flax seeds and quinoa can be easily incorporated into diet as an affordable and sustainable way to live a healthy lifestyle."