28 Jul 2020
Helal Al Marri explains safety protocols being followed in Dubai as tourists return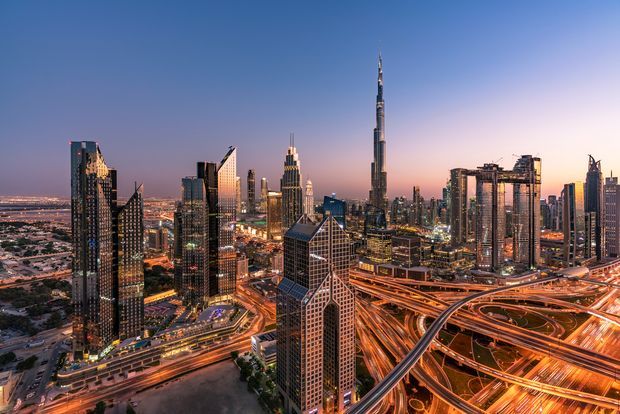 Dubai is optimistic about travel "normalising" by winter as more countries are opening up, Helal Al Marri, Director-General of Dubai Tourism, said on Tuesday. In an interview with CNN, he said sentiments have changed from how it was six weeks ago when "everyone was under lockdown".
"But today countries are opening up, albeit slowly. But I do expect a lot of countries to open up in the course of the summer. As we come into the fall and winter, travel will normalise," said Al Marri. "People still really want to go on a holiday. We can see that in the searches online and the demand."
This came as the first set of tourists landed in Dubai on Tuesday. Videos posted by the emirate's General Directorate of Residency and Foreigners Affairs (GDRFA) on Instagram show socially distanced travel procedures that are in place at the Dubai airport. The videos show tourists in masks and gloves adhere to all precautionary measures as they clear immigration and other travel formalities.
Al Marri said the UAE is following World Health Organisation (WHO) guidelines on mass testing and is "ensuring international safety protocols are adhered to as tourists return to Dubai".
"You have to appreciate that we are following the WHO advice, which is test, test, test. And if you are doing that many tests, you will find some people who are positive and don't have signs," said Al Marri.
With over 3.764 million tests (as on July 7), the UAE leads when it comes to testing per million population. Worldometer - a reference website that provides counters and real-time statistics - places the UAE in the top four countries when it comes to mass testing.
The country is planning to conduct two million tests in the next sixty days.
Elaborating on Dubai's preparedness to welcome global travellers, Al Marri said there are certain requirements tourists have to follow. "Covid testing is not the only thing," he said. "Tourists coming to Dubai need to sign a health declaration form, which the airlines provide. They also need to undergo thermal imaging (at the airport). People also have the option of taking the Covid tests (in countries of origin) within 96 hours of travel to avoid quarantine."