21 Oct 2020
How fats and oils are evolving to create healthier chocolates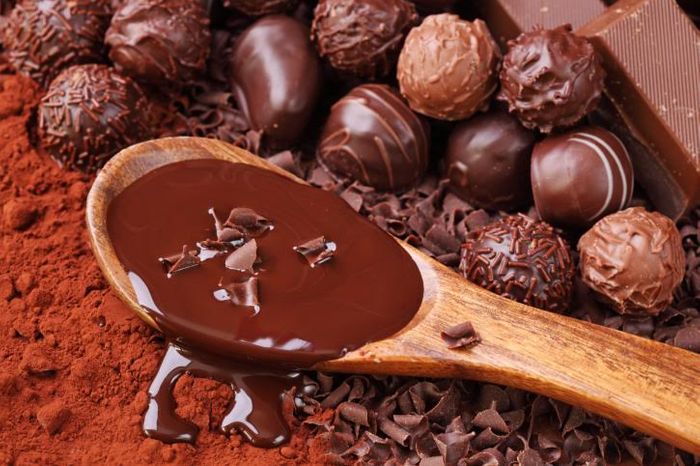 Navigating fats and oils in chocolates comes with a wide set of challenges.
It can be tempting to assume that for today's consumers, health is the top priority. But any ingredient formulations that don't factor in taste and texture won't be well received. Then there's the impact on the functionality of the fats and oils, which play an important role in making chocolate, well, "chocolate."
But that doesn't mean it's all bad news. According to ingredient supplier AAK, today's consumers are more open to fats and oils now, and the recent Dietary Guidelines for Americans suggest a healthy eating pattern should include consumption of plant-based oils. And finding the right balance between all that can be extremely rewarding — for both consumers and manufacturers.
One of the most creative solutions comes from AAK, a leading provider of value-adding vegetable oils and fats. The company recently featured an aerated mocha milk chocolate filling during the virtual Institute of Food Technologists (IFT) show.
It was made with AAK's Confao 82BR specialty filling fat, which can be aerated to almost half the density of non-whipped fillings to create excellent mouthfeel and meltaway with no waxy aftertaste. It also has bloom-resistant capabilities. The company says it offers a reduced guilt experience that still allows consumers to satisfy their confectionery cravings.
"Aeration is a really interesting technology. It creates a mousse-like texture," said Zach Freed, AAK's application specialist for confections. He added that the formula also resists bloom.
AAK also featured a chocolate hazelnut butter spread during IFT, which was made with the company's EsSence 86-33 NH blend of palm, palm kernel and canola oils. The decadent chocolate hazelnut butter spread won't oil out and will stay silky smooth for months because EsSence 86-33 significantly reduces oil seepage to provide higher quality products with longer shelf life.
The oil can also be used in products like natural peanut butter to prevent the oil separation, Freed said.
ADM also offers creative solutions. The ingredient supplier has one of the largest edible oil portfolios in the industry, offering corn oil, cottonseed oil, sunflower oil, peanut oil, canola oil, soybean oil — including high oleic soybean oil — flaxseed oil, palm oil, coconut oil and more.
The company's experts, Michelle Peitz, technical sales, refined oils and oilseeds; and John Powers, director of marketing, ADM Nutrition, shared their insights into the sector.

Read the full article here: https://www.candyindustry.com/articles/89370-how-fats-and-oils-are-evolving-to-create-healthier-chocolate