26 Oct 2020
How healthy is pink salt?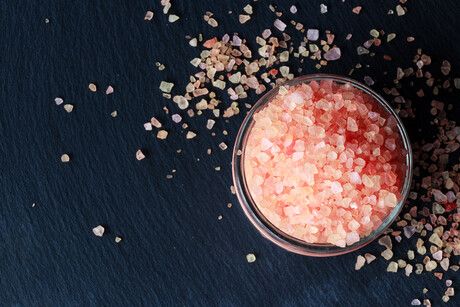 A study that analysed pink salt's mineral composition has found levels of potentially harmful minerals within pink salt products sold in Australia.
Pink salt has grown in popularity in recent years and often is marketed for its alleged health benefits.
The report said that previous studies found that pink salt contained essential nutrients such as iron, zinc and calcium, and it has drifted into the public consciousness that it is therefore healthy.
But what is not well known is that the same samples contained impurities of non-nutritive minerals such as arsenic, lead and cadmium.
The research was conducted by Australian researchers who purchased pink salt samples from retail outlets in two metropolitan Australian cities and one regional town.
Each sample had its colour intensity, salt form and country of origin coded.
A scan determined 25 nutrients and non-nutritive minerals were found in pink salt, with a wide variety occurring across the samples.
One pink salt sample contained a level of lead (>2 mg/kg) that exceeded the national maximum contaminant level set by Food Standards Australia New Zealand.
Pink salt in flake form, pink salt originating from the Himalayas and darker coloured pink salt were generally found to contain higher mineral levels (p <0.05).
The research found that despite pink salt containing nutrients, >30 g per day (approximately six teaspoons) would be required to make any meaningful contribution to nutrient intake — a level that would provide excessive sodium and potentially harmful effects.
The report said Australian food regulators should address the risk to public health from potentially harmful non-nutritive minerals.
Read the full article here: https://www.foodprocessing.com.au/content/food-design-research/news/how-healthy-is-pink-salt--772960721