04 Sep 2020
IFF Health to market Curcugen™, next-gen turmeric extract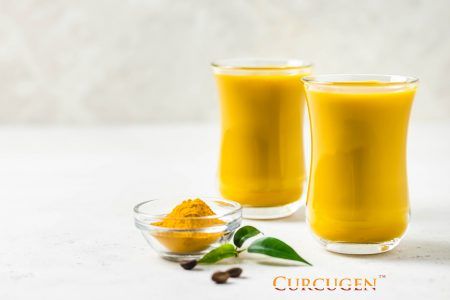 IFF Health, part of International Flavors & Fragrances Inc. and DolCas Biotech have partnered together on the sale and marketing of Curcugen™, a next-gen, all-natural turmeric extract for both the dietary supplement and food and beverage industries.
Curcugen is a clean, highly concentrated and highly dispersible curcumin ingredient, boasting a wholesome turmeric base and a high (50%) curcuminoid concentration produced by a patent-pending technology. The unique profile of Curcugen is supported by the results of a new human bioavailability study showing a significant increase of bioavailability over standard extracts. Incoming data from several ongoing clinical trials further evidences this brand's superior functionality.
"Curcugen has a great potential in key categories of food supplements and functional foods due to its versatile delivery system," says Mark L. Dewis, Ph. D, President of Natural Product Solutions of IFF. "We are happy to include this innovative ingredient in our portfolio of science-based natural ingredients. This enables us to expand our activities in the market for curcumin nutraceuticals in better-for-you products."
Curcugen is the only curcumin ingredient to provide "whole rhizome synergism" similar to the food format of the turmeric spice used as a staple in Indo-Asian cuisine. The dispersible curcumin contains 50% curcuminoids concentration, registering significantly higher than many of the dispersible curcumin brands recently flooding the market, and strongly competing with older, more established brands.
The composition of Curcugen provides a spectrum of native bioactive compounds, including the 3 major curcuminoids in their natural ratios, turmeric essential oils, polar resins and other natural constituents from turmeric that make its bioactive profile as robust as the rhizome itself. The standard formulation grade is palatable, disperses quickly without the need for agitation, and is suitable for use in dietary supplements, foods, and beverages. Published clinical data and safety dossiers are expected later in 2020.
Read the full article here: https://foodbusinessgulf.com/2020/09/iff-health-to-market-curcugen-next-gen-turmeric-extract/