17 Feb 2020
Meet the digitally certified milk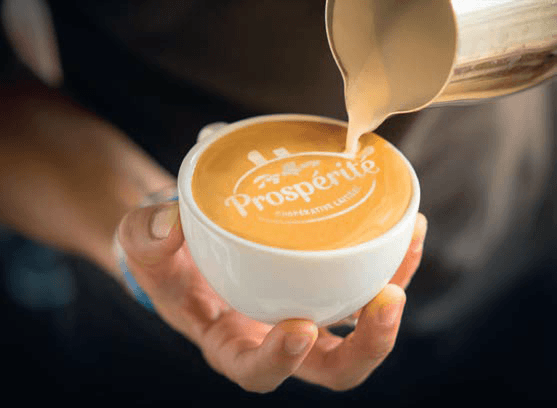 Transparency taken to a new level by Prospérité as tech creates a dairy first
Milk may be one of the oldest and most natural nutritious drinks known to mankind and now even it is having its turn in the digital spotlight. Prospérité is the first blockchain-traced, realtime audited and digitally certified UHT milk - and it is very much relevant to the "Rethinking Food" theme of Gulfood 2020.

This world first in the dairy sector came about because Ingredia, a company born out of a French dairy co-operative, was convinced that the future of the agri-food industry was focused on total transparency. So the organisation that also provides milk proteins, milk powders and active ingredients for health and nutrition devised Prospérité. "It is the first digitally certified UHT milk by tracking and auditing in real-time, bringing to consumers access to total transparency," says the firm.
The process confirms the product is ecoresponsible - and represents a genuine revolution in the dairy sector. "To verify that our UHT milk is really labelled 'origin of the Hauts-de-France', 'animal welfarefriendly', or 'GMO-free fed', it is necessary to check with each actor of the dairy chain that these criteria have been carefully respected.

"It is now possible to trace and check that the specifications of our milk from a grassfed
cows' collection are verified, thanks to the digital audit and blockchain." Ingredia explains the data comes from existing software already in place and is transmitted without intermediaries on the blockchain, so no human interaction is possible during the process.
Consequently, once this information has been recorded, no-one can change it, because the blockchain is a fraud-proof register. "Thanks to a dynamic QR code printed directly on the milk bottle, the consumer has access to all traceability and audit information,
in real time," says the company.
"A promise that is kept and verified creating a bond of trust between farmers and consumers, in complete transparency." This includes other Ingredia production pledges such as a minimum surface area of 1500 m² accessible per cow; a minimum grazing period of 170 days per year per cow; and a minimum price set annually for committed
producers and production bonuses. "Defending the brand's values and making its promises verifiable by everyone is possible by mobilising all the actors in the chain," adds the company.