12 Oct 2020
'Meeting consumers halfway': Plant-based meats have merit, but not as a substitute for whole foods – expert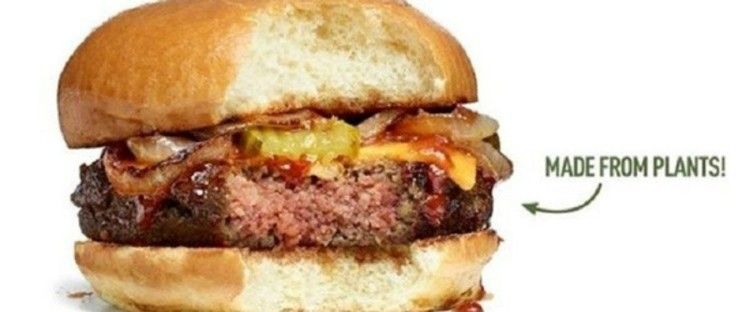 A new plant-based meat report has highlighted the sector's health merits over conventional processed meats, but stressed they should not replace whole foods such as legumes, vegetables or moderate amounts of meat as staples for a balanced diet.
The true value of plant-based meats from a nutritional point of view would be to replace non-lean or processed meat consumption in Australian diets, as currently this takes up one-third of Australians' average daily meat consumption. This is despite them being classed as 'discretionary foods' that are not meant to provide nutrients for health.
"The ideal diet would be one where everyone eats a lot of whole foods and limited amounts of meat, but even if we're looking at non-processed red meat, Australians are currently eating more than double the amounts recommended in the Australian dietary guidelines (a maximum of 65g a day), way too much processed meat, and also way too little vegetables,"​ dietitian Teri Lichtenstein and author of the report Plant-Based Meat: A Healthier Choice?​ told FoodNavigator-Asia​.
"Decades of campaigning for consumers to eat more fruits and vegetables has not shifted consumer behaviour, so plant-based meats are a good way to meet consumers halfway where they're at and support them on their journey towards healthier eating.​
"Everyone knows what the ideal diet is like, but if it's too far away and too difficult to follow, they'll just give up, so what plant-based meats can do is to still allow Australians their backyard barbecues and sausages and so on with the taste and texture they are familiar with – but in a healthier format."​
In this sense, Lichtenstein stressed that plant-based meats are not being recommended as a staple food per se as they are still considered processed foods, but more a way to offer consumers, especially flexitarian consumers, a healthier choice in line with current behavioural preferences.
"The aim is if there's a conventional and a plant-based sausage in front of them on the shelf, they will go for the healthier option with more health benefits, more fibre, less saturated fats and so on,"​ she said.
Read the full article here:https://www.foodnavigator.com/Article/2020/10/12/Meeting-consumers-halfway-Plant-based-meats-have-merit-but-not-as-a-substitute-for-whole-foods-expert