22 Sep 2020
'One-of-a-kind' metal detection unit supports producers to keep up with snackification trend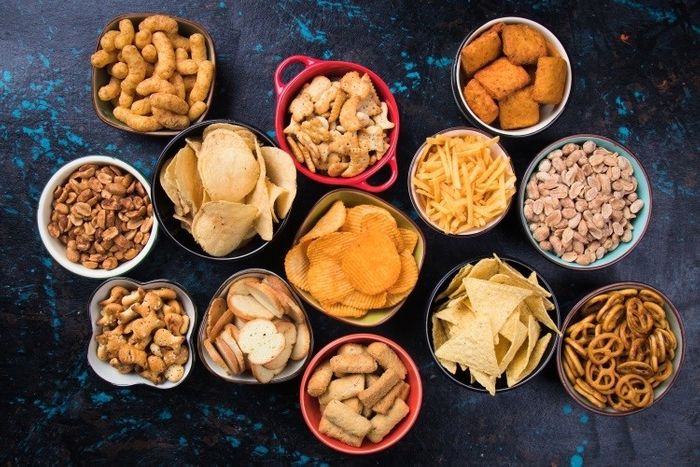 Fortress Technology's Vertex metal detection unit equipped with Halo automatic testing – designed specifically to inspect free-falling snacks and ingredients – is proving a top-seller, cranking up over 700 installations around the globe last year.
According to Fortress Technology, snack producers are fast realising the major labour costs savings of the slim-line unit, which supports fast product changeovers and reduces the time spent to perform frequent routine verification checks.
The inline system – which can fit into restricted production spaces other detectors cannot – is designed to integrate with Vertical Form Fill Seal (VFFS) pouch-packing solutions. A case through dimension that can be as little as 125mm (191 mm including flanges) and a circular aperture means Vertex easily slots into existing VFFS packaging and weighing turnkey lines.
The designer claims it is also the only known food metal detector of its kind to incorporate an advanced automatic testing programme, while its compact throat increases production capacity and addresses staff shortages.
The need to constantly innovate and diversify
Fortress regional sales manager Eric Garr said snack producers are adding more packing and inspection lines to cope with the 'snackification' trend, which has seen snacks become a mainstream mode of eating. He noted it is not unusual to see up to 100+ turnkey weighing, metal detectors and VFFS packing lines side by side in large snack factories.
Brands today have to continually innovate and diversify portfolios to cope with consumer demand. The average American is expected to spend $209.35 on snacks in 2020, with the overall market forecast to grow at a 2.4% CAGR until 2023.
Frito-Lay recently published its top 2020 forecasts indicating that spice, citrus, global influence, unexpected combinations and health benefits with all drive new product developments.
"The addition of new ingredients, flavours, own-label, sub-brands, pack sizes and nutritional concepts means that a snack company's average portfolio can easily comprise 100+ SKUs,"​ said Garr.
Read the full article here: https://www.bakeryandsnacks.com/Article/2020/09/22/One-of-a-kind-metal-detection-unit-supports-producers-to-keep-up-with-snackification-trend#