09 Oct 2020
Rapeseed protein consumption has comparable beneficial effects on human metabolism as soy protein, say nutrition scientists in Germany.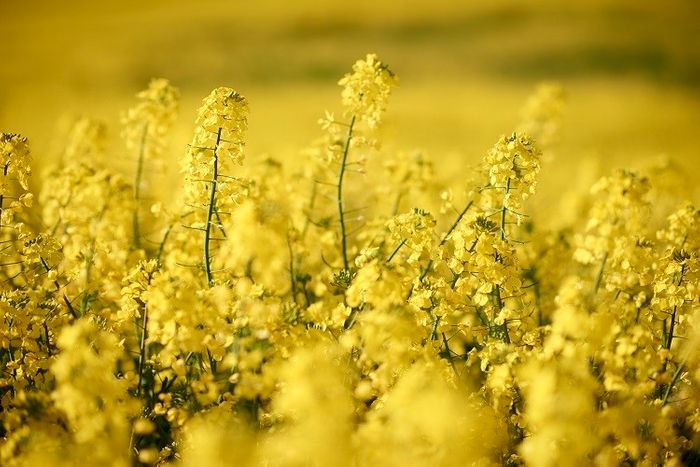 Soy protein dominates the plant-based space. Ninety-five percent of all plant-based proteins, with the exception of wheat, come from this legume – which originally hails from East Asia.
Soy protein contains no cholesterol, a minimum amount of fat, and perhaps most importantly for consumers seeking a high-protein meat alternative, soy is a complete protein. This means that it contains all nine essential amino acids, including those humans cannot produce themselves.
Dependence on a singular plant-protein source, however, can encourage monoculture cropping and have detrimental effects on global biodiversity. The vast majority of soy (80%) is produced in just three countries – the US, Brazil, and Argentina – and is regarded a major contributor to deforestation in South America.
But what if there was another high-protein crop that could help meet growing global demand for plant-based foods? Researchers in Germany suspect they have found just the thing: rapeseed.
"Due to a rising world population it will become increasingly important to open up further protein sources, to guarantee the supply for the world population with enough protein," ​nutritionist Christin Volk from the Institute of Agricultural and Nutritional Sciences at Martin Luther University Halle-Wittenberg told FoodNavigator.
"Previous studies showed a valuable amino acid profile [in rapeseed], which is comparable to that of soy protein. For this reason, rapeseed protein is a promising new protein source." ​
Rapeseed protein and our metabolism​
Rapeseed, or canola as it is known in the US and Canada, contains approximately 20% high-quality protein.
Rapeseed also contains phytochemicals – chemical compounds produced by plants – which the researchers believe could have beneficial effects on health. Another advantage is that rapeseed is already being cultivated in Europe, predominantly to produce rapeseed oil.
Rapeseed cake, a by-product of oil production, is currently used as a nutritious feed for livestock, but the researchers see potential for this protein-rich side stream to be used as an ingredient for new food products.
Having determined that rapeseed has a comparably beneficial composition of amino acids to soy, the researchers set out to investigate its effects on metabolism. "So far, only a few data on the effect of rapeseed protein intake in humans had been available," ​said Volk's colleague Gabriele Stangl.
The researchers conducted a study with 20 participants, who were invited to eat a specifically prepared meal on three separate days: noodles with tomato sauce, that either contained no additional protein or was enriched with soy or rapeseed protein.
Read the full article here: https://www.foodnavigator.com/Article/2020/10/09/Rapeseed-has-the-potential-to-replace-soy-in-plant-based-say-researchers