22 Sep 2020
UAE 'completely overhauled' food strategy during pandemic, says minister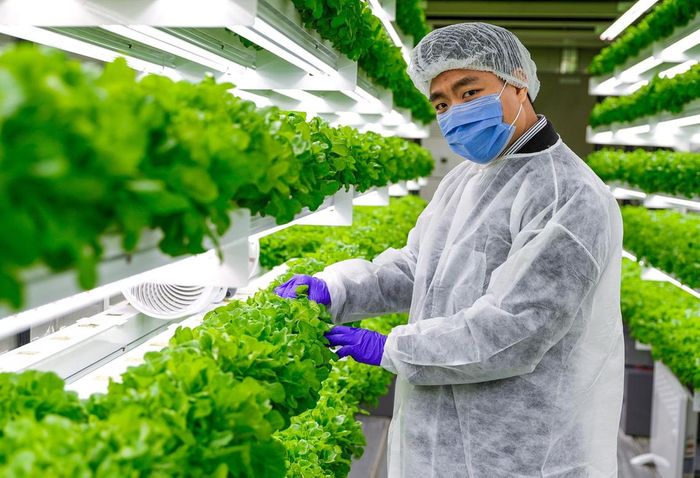 The Covid-19 pandemic forced the UAE to assess its food supply chain after suffering some initial disruption, a Cabinet minister has said.
Mariam Al Mheiri, the Minister of State for Food Security, said the country had to act quickly to ensure people had access to vital products at the start of the outbreak.
Speaking at an online meeting of the UN's Food and Agricultural Organisation (FAO) for Western Asia and North Africa on Monday, Ms Al Mheiri said the government's policy in supporting agri-tech companies to increase local food supply helped.
"As a country, the UAE imports over 90 per cent of its food," she said.
"We experienced several supply chain disruptions in the midst of the pandemic with certain food products not making their way into the country.
"Our crisis management plan, which was part of the food security strategy, was put to the test as we acted and adapted quickly ... to ensure our people had access to safe, nutritious and affordable food at all times. We really benefitted from having a clear governance model in the country in the food security sector."
Governments can promote food security by supporting start-ups and small or medium sized businesses that can accelerate the shift from traditional agriculture to sustainable practices like urban farming, said Ms Al Mheiri.
The first substantive activity by the food security office, was to remove barriers that agri-tech companies face so they would set up local businesses and increase domestic food production, she said.
"A complete overhaul needs to be done," she said.
Read the full article here: https://www.thenational.ae/uae/environment/uae-completely-overhauled-food-strategy-during-pandemic-says-minister-1.1081358