10 Sep 2020
UAE economic recovery linked to growth in digital payments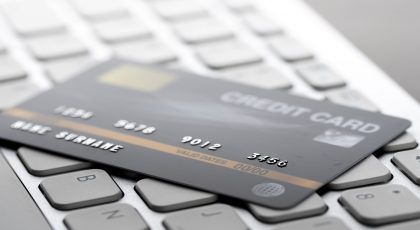 The Covid-19 pandemic has resulted in a unique ecosystem where the growth in digital payments and financial services will be a key contributor to the UAE's economic recovery, experts said at the DigiPay 2020: The Future of Digital Payments Summit.
Presented by Khaleej Times, the webinar brought together several experts and industry leaders to highlight the current challenges and opportunities in the digital payments sector. The virtual platform is also designed to help organisations looking at building or upgrading their payment infrastructure to better serve the needs of today's consumers.
In his opening address, Shahebaz Khan, general manager - UAE, Visa, described the Covid-19 pandemic as "unprecedented", but noted that digitization and the economic recovery of the UAE go "hand in hand."
"Small and medium businesses have been some of the worst hit during this pandemic," he said. "Even businesses that had an active disaster prevention protocol and strategy could not cope completely with the challenges that this pandemic created. We saw that 80 per cent of SMEs in the UAE have had their revenues negatively impacted. Our Visa Impact Tracker also showed that most consumers have reduced their spending, and this has led to an 86 per cent fall in consumer shopping frequency."
Khan also spoke about how consumer behavior has changed with shopped taking to online sites that promise contactless payments and deliveries.
"Buying online has significantly increased, as have contactless payments," he said. "We expect this to continue and define the new reality. Right now, the focus is on how to help small businesses get online quickly."
He explained that 92 per cent of merchants in the UAE still have concerns about shifting their businesses online, compared to over 40 per cent worldwide. As a result of the pandemic, 50 per cent of cash only merchants have been impacted.
Read the full article here: https://www.khaleejtimes.com/business/local/uae-economic-recovery-linked-to-growth-in-digital-payments