24 Oct 2020
UAE farmers say noon.com deal will lead to better local produce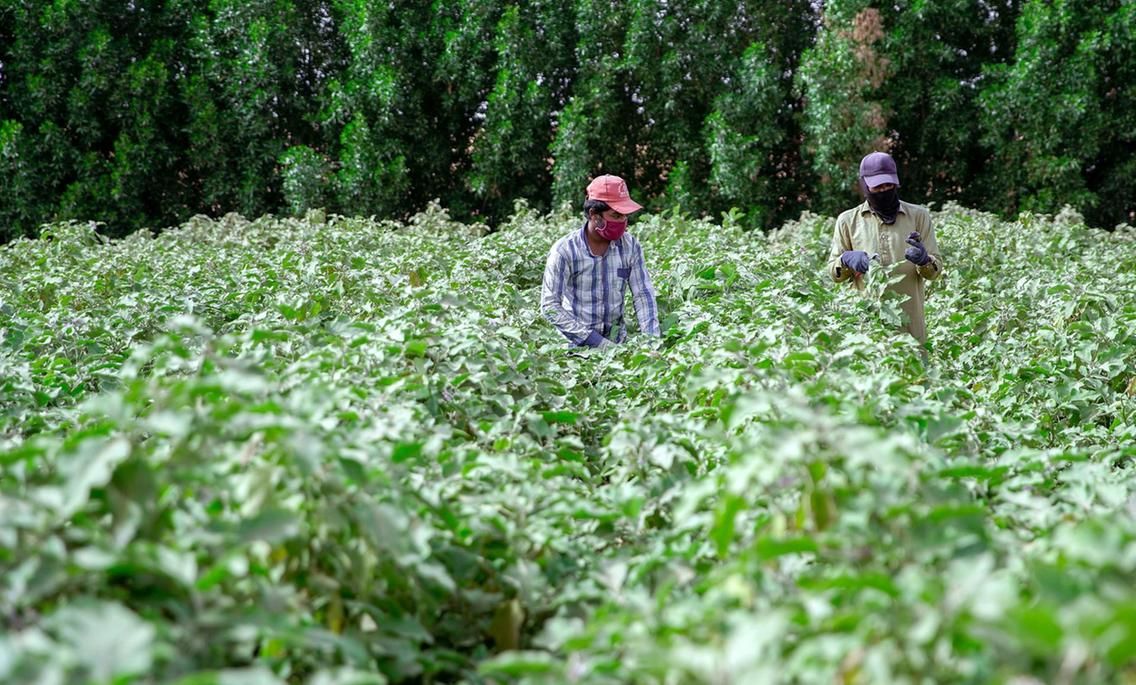 UAE farmers are confident of reaping the rewards of an enterprising initiative providing home-grown produce with a prime spot in the online shop window.
Under a new partnership between noon.com and the Khalifa Fund for Economic Development, local farms will be allocated dedicated space on the popular 'noon Daily' grocery delivery service.
Farmers and agriculturists said the programme would play an important role in maturing the country's fresh produce scene.
It would also encourage more farmers to grow items which are not so readily available on the UAE market such as bok choy, okra and leafy greens.
"This initiative gives farmers the option to branch out and explore and expand their product offering," said Yazen Al Kodmani, operations manager at Emirates Bio Farm.
"Some farmers here may not be tech savvy therefore they often lose out when it comes to getting the most out of their produce.
"Some try to make good quality local fruits and vegetables but when they sell it wholesale to supermarkets the price is usually set in stone.
"For example, a tomato will be priced at Dh2 because it is local, no matter the quality.
"That has impacted farmers producing good quality produce because there is just no incentive.
"By allowing them to sell straight to consumer they can set their own price and in turn they will be more inclined to produce high quality produce."
As part of the scheme, participating small and medium-sized enterprises in Abu Dhabi will be offered a two-month commission-free period for online sales on the noon.com website. They will also get one per cent credit back on their sales for three months.
Currently, Emirates Bio Farm produces about 60 varieties of fruits and vegetables including tomatoes, cucumbers and capsicums.
While it already sells to both the wholesale and direct-to-consumer market, Mr Al Kodmani said initiatives that support local food producers would lead to a boon in the UAE's agricultural environment.
"We live in a country which has a very diverse expatriate population," he said.
"That population breeds a demand for specific products, products that consumers would usually buy back home.
"Right now there is a lack of items such as kale, okra and other leafy greens that are grown locally.
"This kind of produce is popular in Asian cuisine so if we show consumers we can grow them here, then demand will grow."
Haifa Abdullah Alrasheed, brand manager at Madar Farms in Abu Dhabi and Dubai, said a direct online gateway to consumers is vital when selling fresh, home-grown produce.
Read the full article here: https://www.thenationalnews.com/uae/environment/uae-farmers-say-noon-com-deal-will-lead-to-better-local-produce-1.1095952