01 Oct 2020
World Tourism Day: Tourists are back in Dubai for its hospitality, safety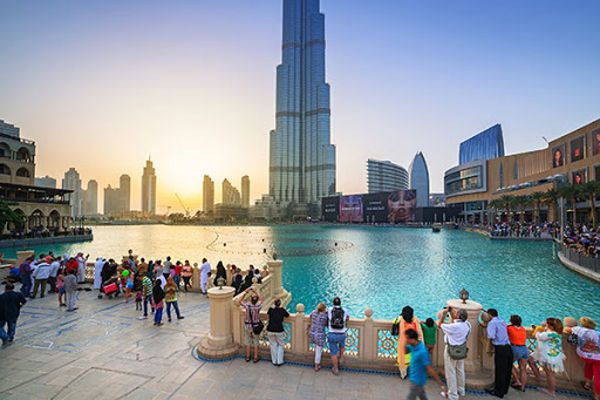 Dubai is among the few cities in the world that is officially open to tourists following the successful management of the Covid-19 pandemic.
Sheikh Ahmed bin Saeed Al Maktoum, President of the Dubai Civil Aviation Authority (DCAA) and Chairman of Dubai Airports, took to Twitter on Sunday to stress that Dubai is safe for visitors. "Our home and hub Dubai is open to the world and recognised with @WTTC's (World Travel & Tourism Council) 'Safe Travels' stamp. With Dubai's enhanced safety measures and diverse attractions, visitors and tourists can confidently experience the city to its fullest," he tweeted.
His tweets came as the world marked World Tourism Day on September 27. "Tourism is a significant source of employment around the world. Travel inspires people, and helps build vital social, cultural and economic ties. This #WorldTourismDay, we salute the industry and reaffirm our commitment to support the safe recovery of global tourism," Sheikh Saeed added.
Tourists who are back in Dubai have hailed its Covid-19 safety measures.
An unusual trip in unusual times
Yousuf Ahmed Khan came to Dubai to meet his uncle and enjoy the city's sights. The 23-year-old has undertaken a quirky voyage in these unusual times. "From Lahore, I went to Dublin, where I stayed for two months. Then I went to Bristol and later travelled to Cardiff, where I stayed for two weeks. I also went to London, where I stayed for a week and then came to Dubai on September 20. I had to home-isolate only at a couple of places. Now, I am enjoying my time here with my uncle and exploring the city. I will return to Lahore on October 4," Yousuf added.
He said as a traveller, he feels very comfortable in Dubai. "Here in Dubai, it's much safer (for tourists)."
Read the full article here: https://www.khaleejtimes.com/coronavirus-pandemic/world-tourism-day-tourists-are-back-in-dubai-for-its-hospitality-safety--