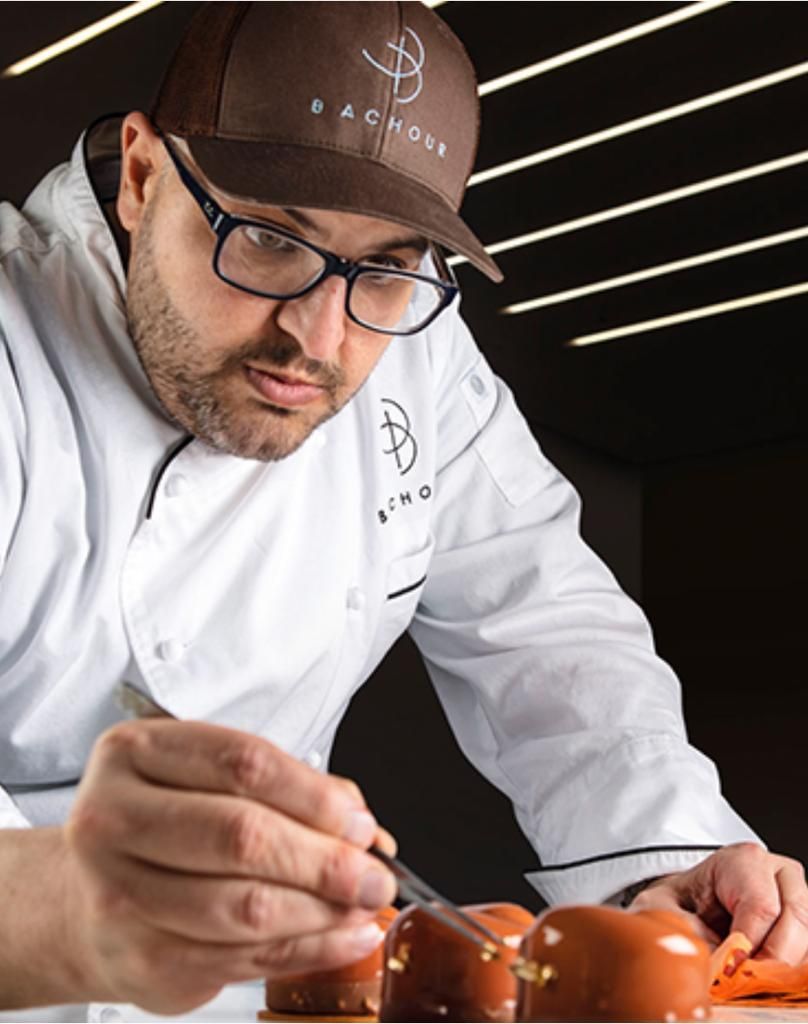 Antonio Bachour
The Best Pastry Chef in the World in 2018
Biography
Antonio Bachour (1975 in Rio Grande, Puerto Rico)is an American pastry chef.Bachour was awarded The Best Pastry Chef in the World in 2018 by The Best Chef Award in Milan. In 2019 Esquire Magazine awarded Bachour as Pastry chef of 2019. In 2011, he was named one of the ten best pastry chefs in America, and he subsequently won the 2012 Zest Award for Baking & Pastry Innovator after having been nominated for the 2011 award. Zagat has described him as a "confection master".
He has also served as a judge in the 2013 US Pastry Competition and the Chicago Restaurant Pastry Competition,[6] and as a guest chef at the 2013 Friends of James Beard dinner, held by the James Beard Foundation.
Bachour is a graduate of Johnson & Wales University, and has studied at the Valrhona cooking school.
In 2013, Bachour published his first cookbook.
Antonio Bachour have six books Bachour, Bachour Simply Beautiful, Bachour Chocolate, Bachour The Baker, Bachour in Color and Bachour Gastro.
Chef Antonio Bachour travel the world teaching classes and doing collaboration dinner with the best chefs in the world like Massimo Bottura , Mauro Colagreco and Alex Atala.
Chef Antonio Bachour owns three Bakery Restaurant in Miami and will open soon his fourth Concept in Desing District .