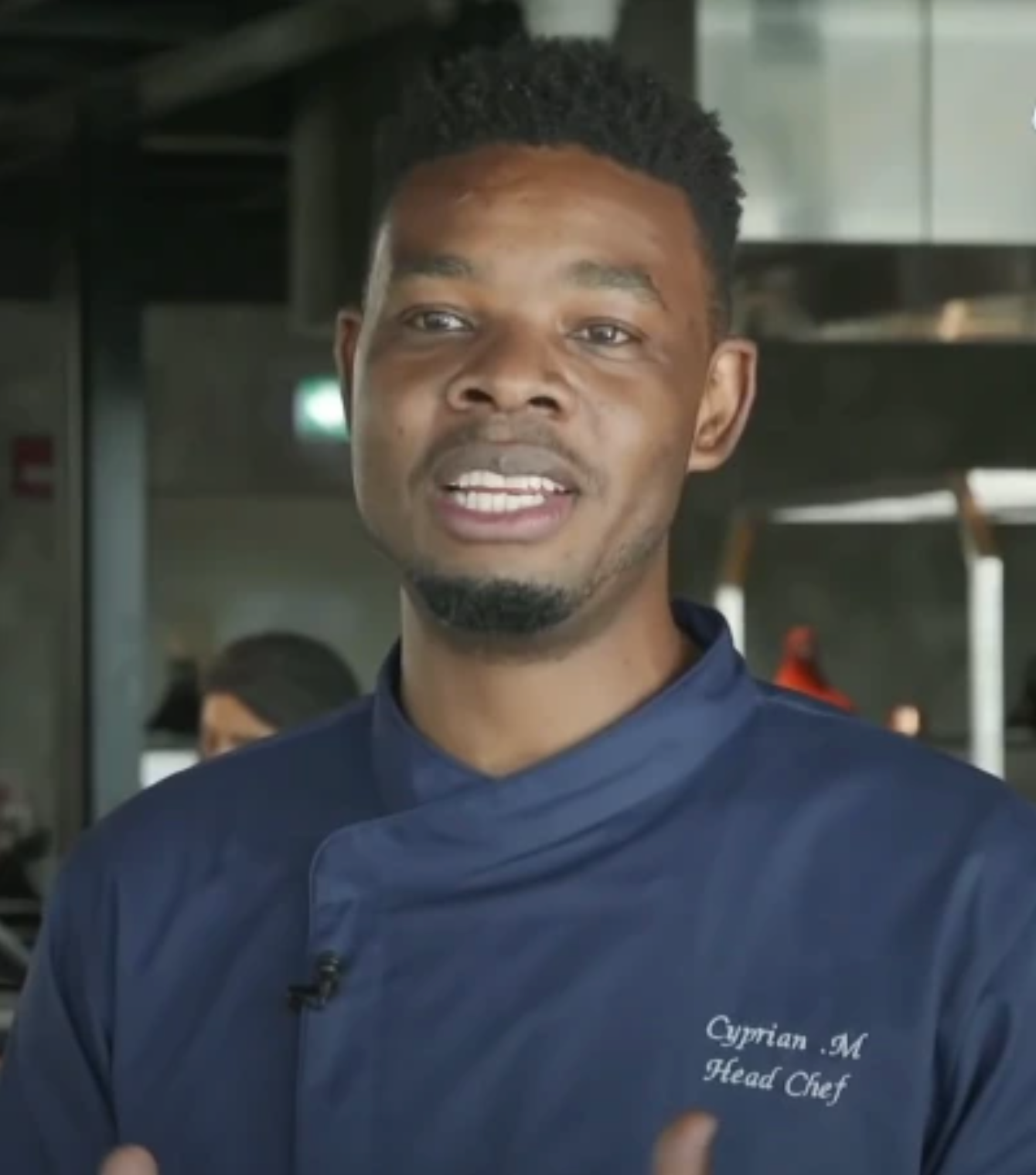 Cyprian Machangoh
Head Chef
,
TGP International
Biography
Chef Cyprian Machangoh is a Kenyan Chef, famed for bringing the succulent tastes of African delicacies to the Middle East. From humble beginnings in Kenya, he was known as a rising star from a young age representing his High school Kanyawanga in the Science and Technology Congress competitions at the national level winning top awards. This further ignited his passion for cooking upon joining the Kenya Defence Forces (Kenya Air Force) which gave him the determination to pursue his career as a professional chef. After graduating from the Kenya Military School Of Ordinance and further training at the Kenya Utalii College in Culinary Arts, he was successful in going on early retirement from the Military where he had served for 9 years, to pursue greener pastures abroad. This young dynamic chef has travelled extensively to all continents in the world, which he attributes to his curiosity and passion for the many cuisines he encountered on his journey. His travels have proved to be very influential to his cooking as he fuses flavours from all over the world as seen in his speciality modern African
dishes. Some of the highlights of his career are; when he worked with Celebrity Cruises, A Luxury 5* Plus Cruise Ship in Miami, Florida – USA, MasterChef the TV experience Restaurant, Dubai Marina - UAE.
A new concept inspired by the globally popular TV show MasterChef and as a sky chef with Etihad Airways, National carrier of the United Arab Emirates, A 5* award winning Airline, bench marking itself to Hotels in hospitality delivery. One of his greatest achievements to date is being awarded his Head Chef title with TGP International, where he took the reins to lead ALKEBULAN'S Culinary team of 85 chefs on their bold journey to Expo 2020 Dubai, The first African Food hall in the world with 9 restaurants under one roof.