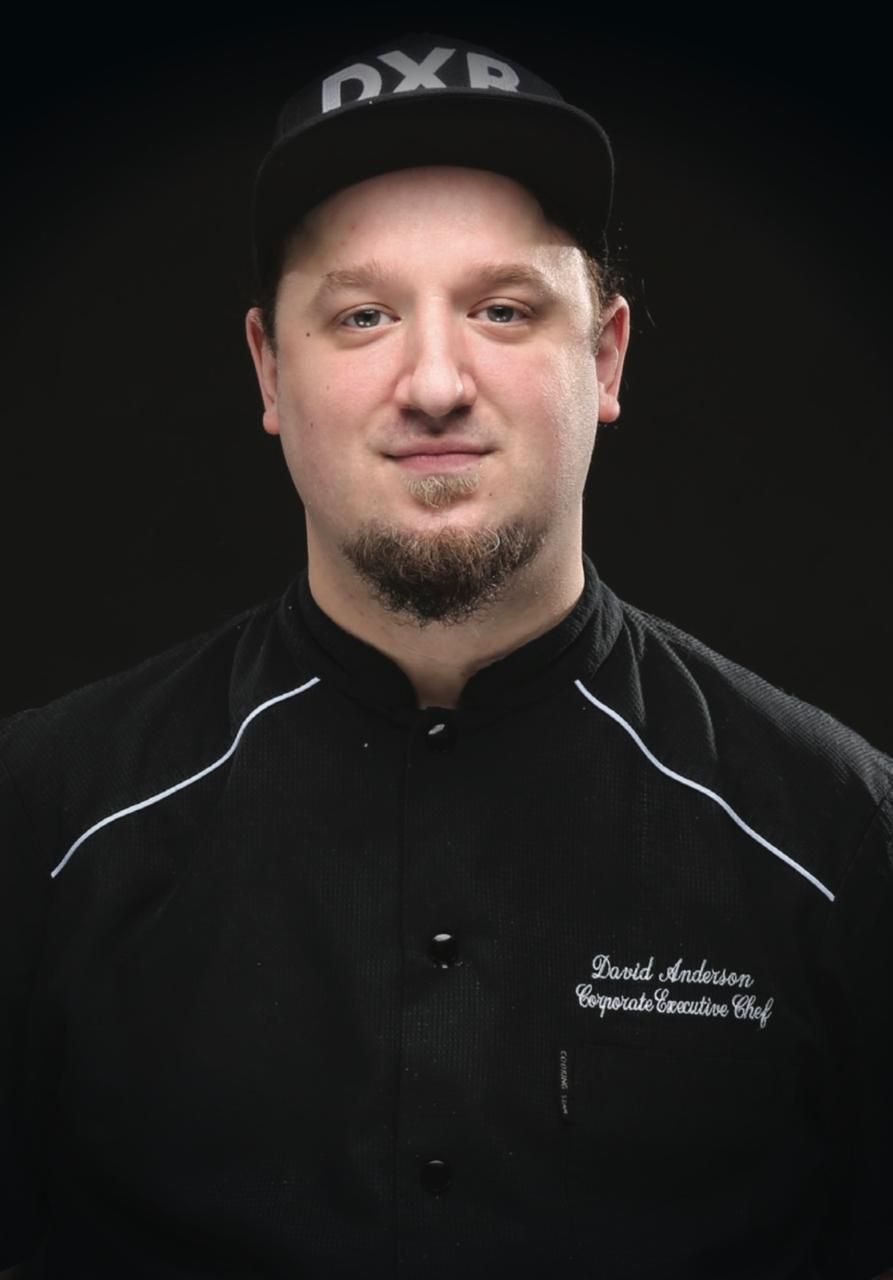 David Anderson
Executive Chef
Black Tap Dubai
About Chef
Born and raised in Milwaukie, Oregon with a deep held passion for both travel and cooking, David Anderson's culinary journey began at an early age of 15, working at a delicatessen and Italian restaurant in New Jersey, U.S.
Keen to move up the culinary ladder, David spent the following years pursuing his dream, travelling around the coast of North America and honing his craft in a range of different set-ups, from concession stands to fast-casual outlets such as The Cheesecake Factory where he worked and supported 12 restaurants across the globe, including 7 international openings.
Over the last decade, David has held senior positions and steered restaurant openings all over the
world including the United States, Europe and the Middle East (Kuwait, UAE, Saudi Arabia, Qatar, Bahrain, Lebanon and Iraq).
With over 6 years at Black Tap alone, David has become an integral member of the team and has successfully launched 15 restaurants for the brand in the Middle East, singlehandedly leading pre-opening training and staff development. He also supported with restaurant opening operations when the first Black Tap debuted in Switzerland to much success.