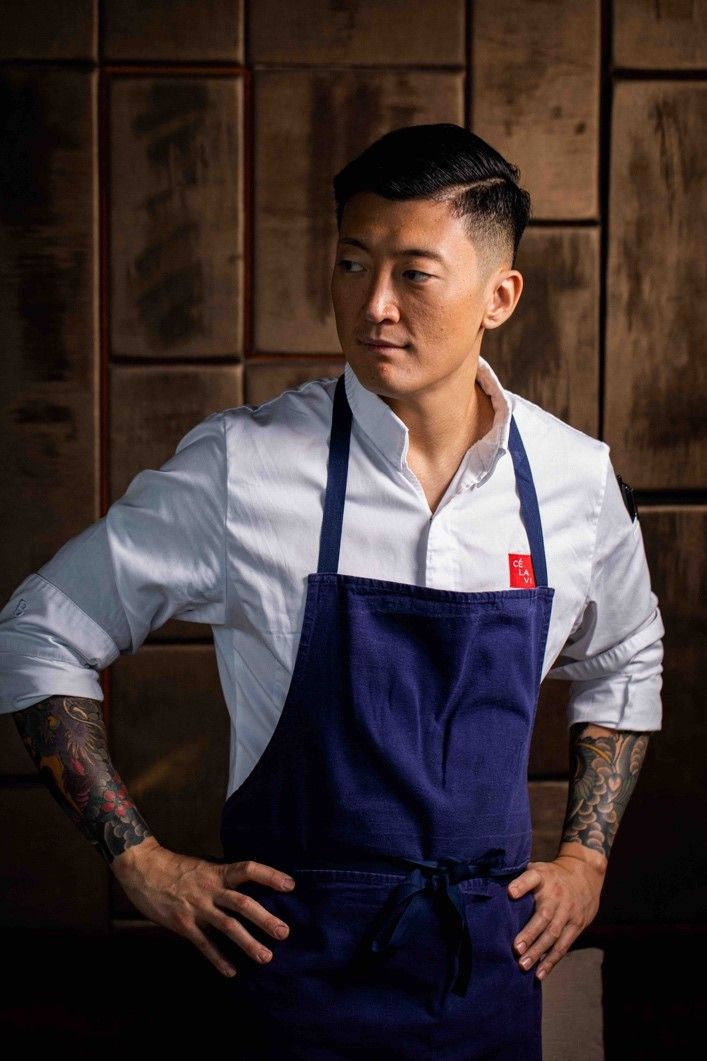 Howard Lee
Executive Chef
,
CÉ LA VI Dubai
Biography
Chef Howard Ko is the Executive Chef at the highly acclaimed Asian restaurant CÉ LA VI Dubai. The dining destination overlooks stunning views of Dubai's skyline and combines innovative flavours and ingredients to cater to the most discerning palates. With an impressive drinks selection and world-class hospitality, CÉ LA VI is an unforgettable experience for all.
Raised in Los Angeles, CA, Howard recognised a deep-rooted love for food and found himself exploring his curiosity in the kitchen throughout his childhood. To pursue his dream of becoming a chef, he moved to New York to train at The Culinary Institute of America, which focuses on culinary, baking, and pastry arts education with renowned alumni including Anthony Bourdain and Grant Achatz.
He began his culinary journey in 2006 at DANIEL, a Michelin-starred restaurant in New York, which is one of the most prolific restaurants in the world. He has worked with several Michelin-starred restaurants across New York and his home state, California including Picholine, Restaurant Mélisse, The Restaurant at Meadowood and The French Laundry, where he worked alongside Timothy Hollingsworth, famous restauranteur and winner of Final Table.
Throughout his career, Chef Ko has reinvented classics by finding the ideal balance between tradition and modernity. His commitment to delivering well-thought-out and provocative fine cuisine has built him a gastronomical fan club across the United States. Chef Ko is delighted to continue his incredible journey at CÉ LA VI and continues to create dishes using inspiration from his favourite food capitals of the world – Los Angeles, New York City, San Francisco, Shanghai and Tokyo.
Since the launch of the venue in 2019, Chef Ko has created several stand out dishes, that keep guests coming back time and time again. His speciality dishes are included in the seasonal menus that are changed throughout the year, the idea is that guests can come to the venue on several occasions and the menu will always have something special added.
Chef Ko is young, creative, ambitious and believes locally sourced produce and ingredients create the most flavourful dishes. He brings over 11 years of culinary experience, extraordinary talent and a fresh new perspective to CÉ LA VI Dubai.