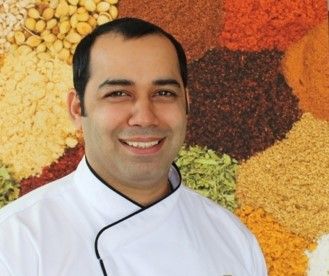 About Chef
Chef Manish Chandna has over 22 years of experience in food industry. He has graduated in Hotel Management from Hyderabad, India and post graduated in Culinary Arts from Oberoi Centre of Learning & Development, Delhi.
He started his career in a 5 stars Resort & Business Hotels, then moved to UAE in 2008 and worked in a different Restaurant concepts including Emirates Leisure retail and 1762 (Appetite Catering LLC). He handled Dubai's major events like Rugby 7's and F1 in Abu Dhabi.
Chef Manish was involved in 10 to 15 Restaurant openings with a different cuisine concepts ranging from Fine Dining Pre-plated Food to Mediterranean Casual Dining. He always prioritizes business approach in his work.