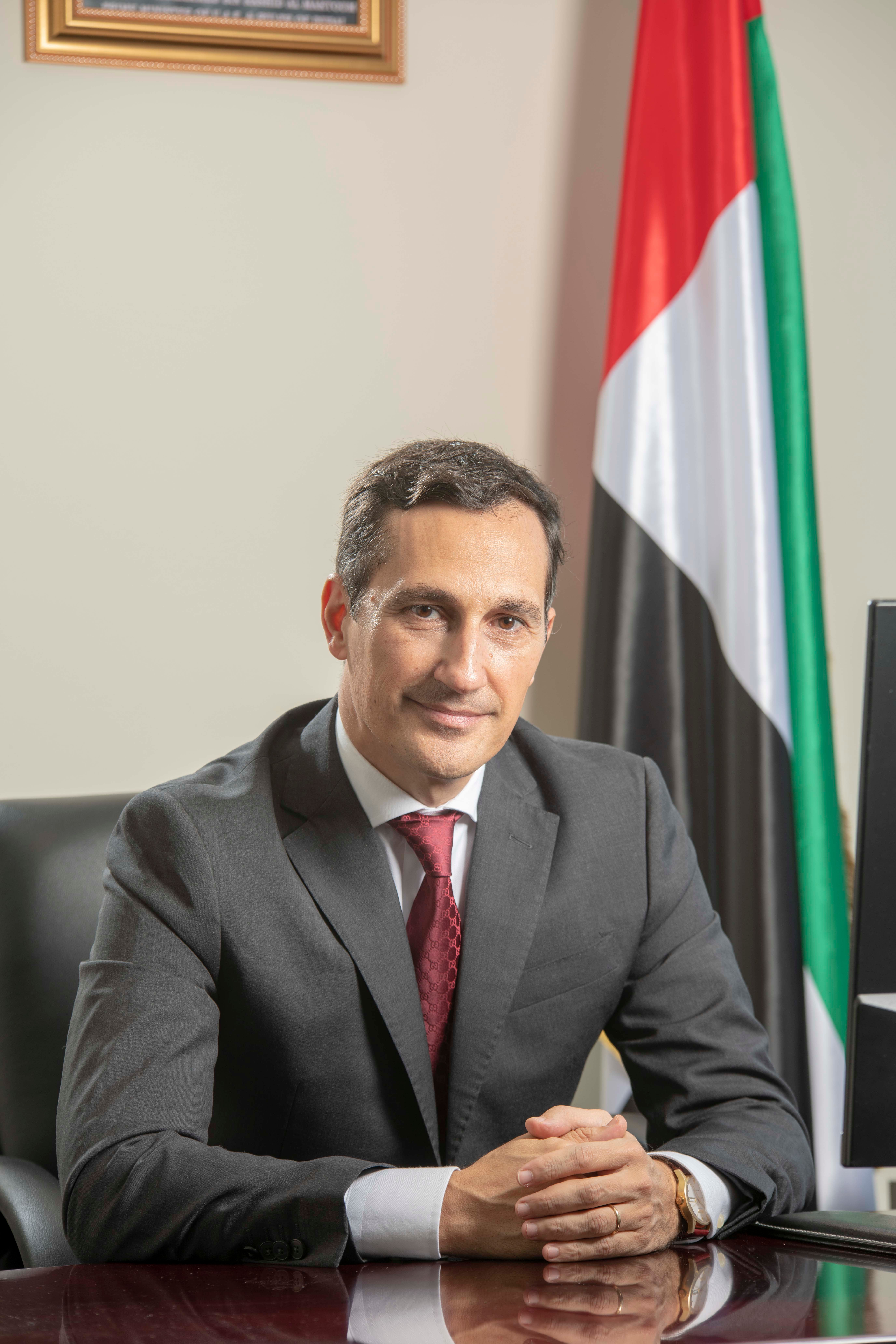 H.E. Massimo Falcioni
CEO
,
Etihad Credit Insurance, (ECI) The UAE Federal Export Credit Company
Biography
Massimo Falcioni is the Chief Executive Officer of Etihad Credit Insurance, the national export credit agency of the UAE, mandated to reinforce the country's economic diversification programs as well as to support its export and international trade and investment activities. A seasoned and dynamic leader in the financial industry with over 30 years of solid business experience spent in the private and public sectors and led efforts focused on job creation, trade, economic development, multinationals and government companies' growth. He has constantly produced sustained revenues and EBITA growth in both mature economies (Europe) and fast growing markets (Middle East & Africa), through a deep understanding of economic cycles and import / export trade flows.
He has held various CEO and directorial positions for multinational companies including Exxon-Mobil, Philip Morris International, Volkswagen Financial Services, Euler Hermes (Allianz) and Coface. A full mark graduated in Business and Managerial Economics from Sapienza University of Rome, Massimo is an international lecturer and expert in cross-cultural work settings, strategizing for various economies and organizational changes. His enthusiasm in these fields has earned him distinctions from various award-giving bodies.

In 2014-2017 he received several prestigious awards for successfully leading trade credit insurance operations for top tier multinationals in Middle East and Africa region, enhancing regional trade and investments. In 2017, the President of Italy conferred him with the Knighthood of the Order of the Star for promoting economic relations between UAE and Italy. In 2019, Massimo Falcioni was ranked 13th as the Forbes most influential executive heading local company, he was also honored with the Best CEO for Export Credit Agency Middle East and Africa by the Burj CEO Award and as well the Global Leadership Award by World Leadership Awards. In 2020 he was awarded as Most Innovative Finance Solutions in Middle East for the second consecutive year by Capital Finance International and most recently he was received the CEO for LIFE AWARDS – 2021.
A champion of entrepreneurship and excellence, Massimo is a pioneer and an active member of some of the world's most prestigious business organizations. He is High Commissioner at WBAF (B20 Affiliate World Business Angel Forum); elected Vice President and Secretary General of the Italian Business Council for Dubai and Northern Emirates; Member of Aspen Institute as Italian Talents Abroad, founding member of the French Business Council Dubai and Northern Emirates Healthcare Committee; member of the Board of Advisors - International Engagement at Diplomat; Board Member at CEO Clubs UAE; Advisory Board Member and Fellow at Al Khalifa Business School and member of Rotary Jumeirah Club.