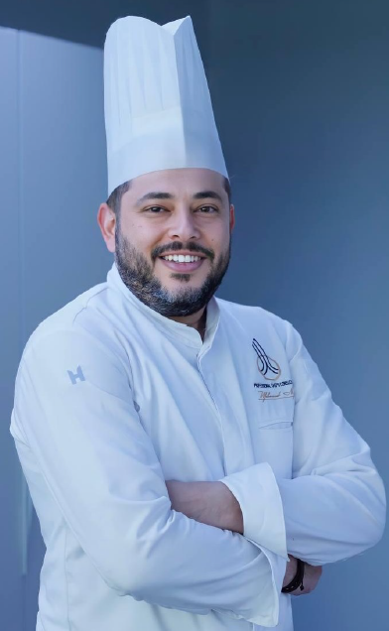 Mohamad Najem
Advisory Chef and Consultant
About Chef
Chef Mohamad Najem is proudly trained by Michelin star Chefs in gastronomic academy in France and Chef Adria Ferran in Spain. He has more than 20 years of experience in the hospitality industry.
As an advisory Chef and Consultant, he has created over 80 projects
which include restaurants, coffee shops, royal weddings, hosted in most of the GCC countries as well as across Middle East. He conducts live cooking show during the annual Qatar International Food Festival. Adding to his profile, Chef Mohamad conducted several TV interviews and completed 12 series of cooking programs on Al Kass TV, Al Rayyan TV and Qatar TV. He hosted several classes, including a healthy cooking for kids.
He is the host of Aialna cooking program and Kids Got Talent, currently streaming on Al Kass TV.