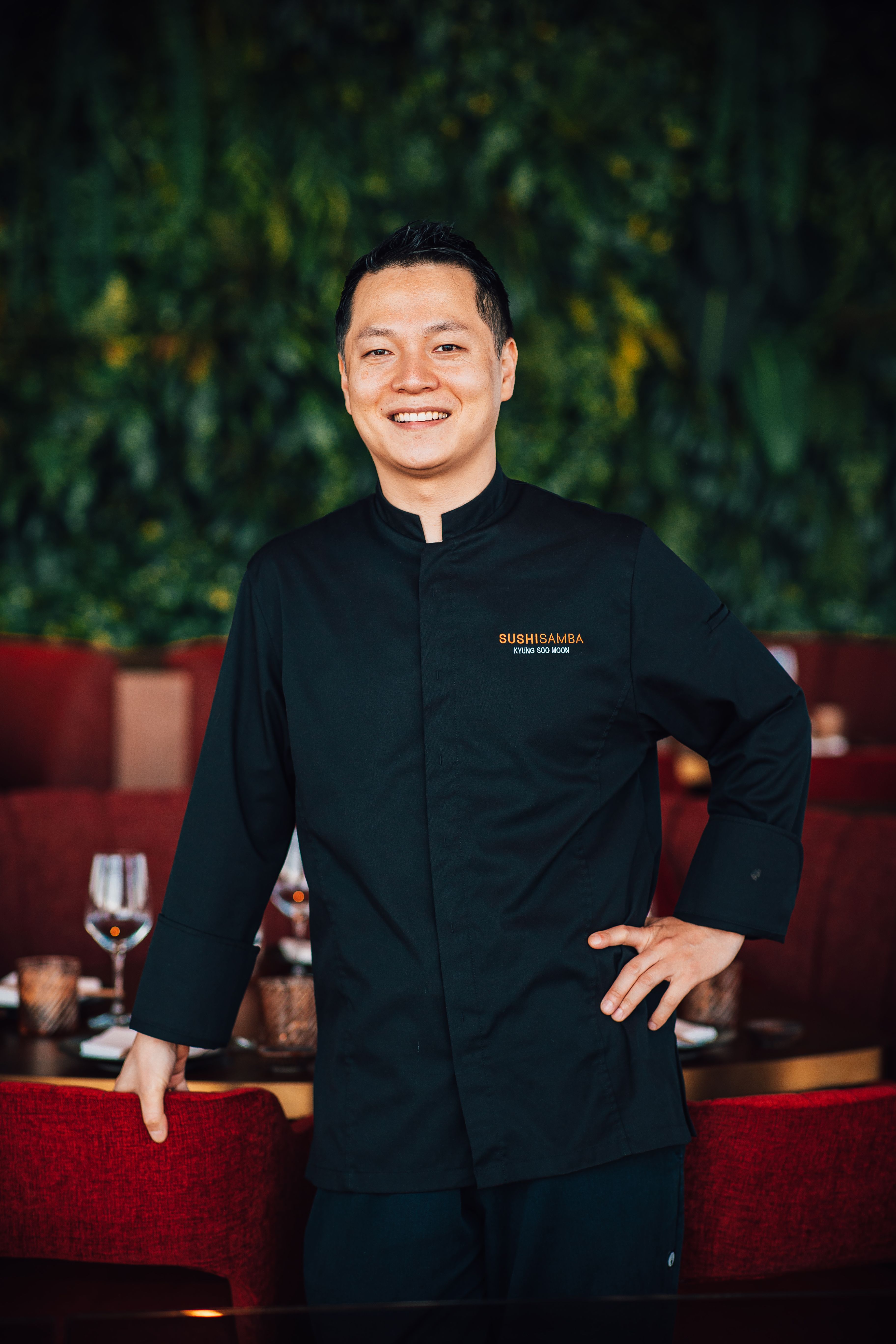 Moon Kyung Soo
Culinary Director
SUSHISAMBA Dubai
About Chef
Culinary Director Kyung Soo Moon takes the helm at SUSHISAMBA Dubai, a dining concept that celebrates the culture and cuisine of Japan, Brazil, and Peru.
The award-winning chef brings over 22 years of experience to the role, with an extensive portfolio of award-winning restaurants in Asia, UAE, and Australia. His renowned energy, vibrant spirit, and voracious appetite for discovery have earned him a distinguished reputation in the world of gastronomy.
From his home country in Korea, where he received training on traditional Japanese edomae sushi and kaiseki cuisine, Chef Moon marked his first international stint at 32, when he moved to Dubai and joined some of the city's best and prestigious dining outlets.
His quest for new gastronomic challenges then took him to Singapore to open the award-winning Mikuni Restaurant at the Fairmont Hotel. While in Singapore, he collaborated with three-star Michelin chefs and was recognized as Asian Cuisine Chef of the Year 2013 and Mentor Chef of the Year 2014.