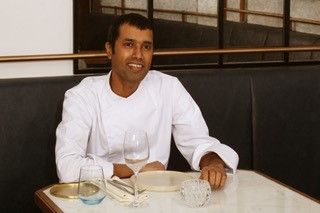 Sunil Datt Rai
Head of Gastronomy
,
LemonButter
Biography
Chef Sunil Datt Rai comes from a very humble and diverse background of working in international kitchens across verticals of hotels, fine dining Michelin star restaurants, luxury cruise liners and most recently multiple chain retail F&B operations in the UAE and India.
With an eye for perfection and a passion for everything gastronomy, Chef Sunil has amassed an extensive and diverse 17 years of experience in the field of culinary innovation.
At LemonButter, Sunil's vision is aligned to create valuable sustainable dining concepts which are unique. The Crossing is an example where the Indian food has been represented in a fuss free modern environment. The food menu traces its history from various regions lesser represented on the menus from every other Indian restaurant.
Not only does Chef Sunil have tremendous experience, but he also has a very successful educational background in the field. With a Bachelors in Science and a diploma in Hotel Management the Chef has a plethora of knowledge about catering technology and applied nutrition. He is certified in a specialist for Food and Nutrition. Chef Sunil loves his food and takes a keen interest in food styling and photography in his free time.